Please note, this blog contains images of an animal post-mortem which some readers may find distressing.
A day in the life of a Veterinary Investigation Officer (VIO), oh where to start? Probably with coffee and cake, if there's any left in the staff room!
VIOs are based across APHA's network of Veterinary Investigation Centres (VICs), geographically spread across England and Wales. The VICs receive samples and carcasses for testing and post mortem investigations primarily from private veterinary surgeons (PVSs) or vets in practice as you might better know them. We provide a diagnostic service to the farming industry through their vets and it's important to make clear that although I am a vet talking about the work of VIOs, none of us could do any of it, without the amazing teams we work in. All of our outputs are a team effort.
To my non-vetty friends and family, I describe my day-to-day role as a VIO as 'Silent Witness' but for animals, mostly farm animals (we are definitely not as glamorous as CSI). When people say: "uch, why would you want to cut up dead bodies?" I try to say: "because it's really interesting and actually yes I do enjoy it and no the smell doesn't bother me that much", but it is simpler to say: "you can't save the next one until you know what the first one died of".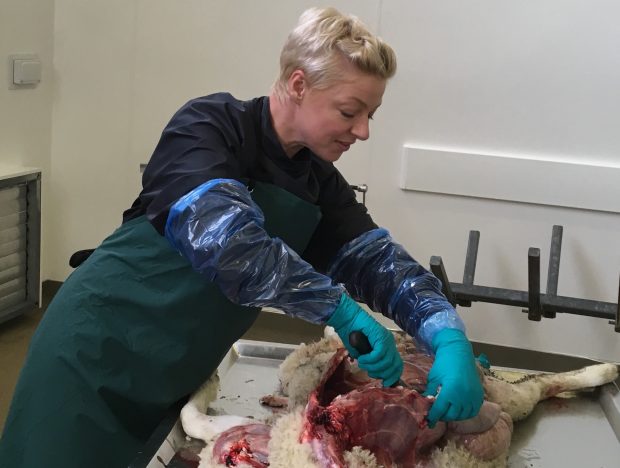 The benefit of having access to samples, carcasses and most importantly having good engagement with PVSs through conversations and ongoing relationships, is that we have a lot of extra information about changing disease presentations or profiles in relation to production animals.
Surveillance data is used to show the disease status of the country, which is important to demonstrate to our trade partners that we are confident about the health status of our farming industry. We need robust surveillance structures to ensure that if a new disease emerges we can be aware of it in a timely manner to facilitate control or management - we call these 'new or re-emerging threats'. The surveillance system is designed to detect these, together with exotic, notifiable and reportable diseases. See more about our data in our collection of reports.
Developing specialisms
It's important to point out that, in addition to doing post mortems and interpreting test results, as VIOs we all develop our own specialisms. Some of our own making, some directed by the knowledge gaps the APHA needs to make sure are covered in a wide variety of areas. With over five years of practice experience behind me, joining the civil service in 2009 was a big change, but the investment in our knowledge base as a cadre of VIOs still amazes me. I am privileged to work alongside some leading experts in their chosen fields.
Not long after becoming a VIO, I joined the Avian Expert Group and so began my accumulation of poultry knowledge. Through this I now have the knowledge to cascade training to colleagues across the Agency which is hugely rewarding. I have national responsibilities in Salmonella control and more recently, I have become a deputy to the non-statutory zoonosis project and am consolidating my knowledge through formal study. I am a dissertation (and a small slice of sanity) away from gaining my Masters in Veterinary Public Health.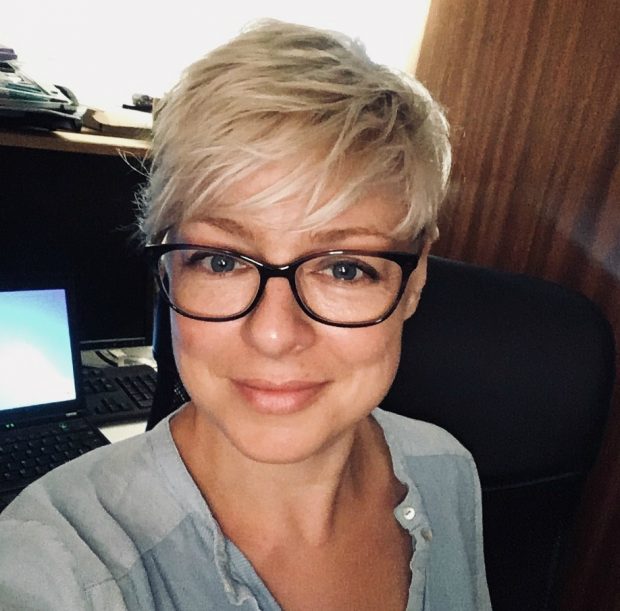 All the work we do in animal disease investigation and surveillance also protects public health. For example, as part of the non-statutory zoonosis project, VIOs provide the invaluable investigations into the animal contribution to zoonotic diseases (human diseases that have an animal origin), probably the most common being diarrhoea outbreaks in children after visiting open farm attractions. Working with external groups such as local authorities and of course the medics is very important to solve these complex cases, so keeping our expertise up to scratch is essential.
Impact of our surveillance
 I think you'll have already guessed there is no such thing as a typical day in the life of a VIO, so I'll tell you about several days that are all linked together by one very interesting case and a brilliant example of surveillance in action. This illustrates: a good relationship with a PVS, an independent position from industry for investigation, epidemiological on-farm investigation, gross pathology, and use of well targeted testing together with an awareness of disease and production risks.
A submission in 2017 culminated in a two year process of investigation, international collaboration, and the use of metagenomics (genetic identification) to give the first confirmed identification of a new virus; a novel picornavirus in lambs with severe encephalomyelitis. This was published in Emerging Infectious Diseases and the Centres for Disease Control and Prevention (CDC) website. You may be interested in reading the paper by clicking this link.
It all started as a telephone discussion with a PVS about pet lambs that were dying following a presentation of neurological signs, apparent fitting, and high temperatures. All those affected at this point were orphan lambs reared on artificial milk replacer. The owners were concerned that the milk product was to blame. Following post mortem examinations, a farm visit and extensive testing, including histopathology, consistent findings of a non-suppurative polioencephalomyelitis (inflammation of the brain and spinal cord without pus) were confirmed. So nothing to do with the milk after all.
The most likely cause was considered to be viral, but the usual candidates were ruled out on testing, histological presentation (microscopic analysis of tissues) and lack of potential exposure risks. Having been unable to confirm the virus responsible, but with losses continuing on this farm and a second premises identified, which had reported the same signs, interest in my little 'neuro' lambs began to grow.
Pathology colleagues in Scotland were interested in the histopathological findings and started to collate cases, in collaboration with German colleagues who did the metagenomics work. Once the virus was identified, historic samples were analysed to reveal that the virus was present since 1998, albeit at low level and causing only sporadic disease. It was the large number of lambs affected in my case that gave us the driver to investigate further, with the co-operation of the PVS and farmer to ultimately identify the virus as a new and emerging threat.
It's rare that an investigation of this depth is required but it's a good example of the expertise we hold within the Agency and demonstrates our exceptional working relationships with industry and other academic colleagues. Without all of the 'normal' submissions and post mortems, we would have been unable to see the potential for this case to be something new and at the time unidentified.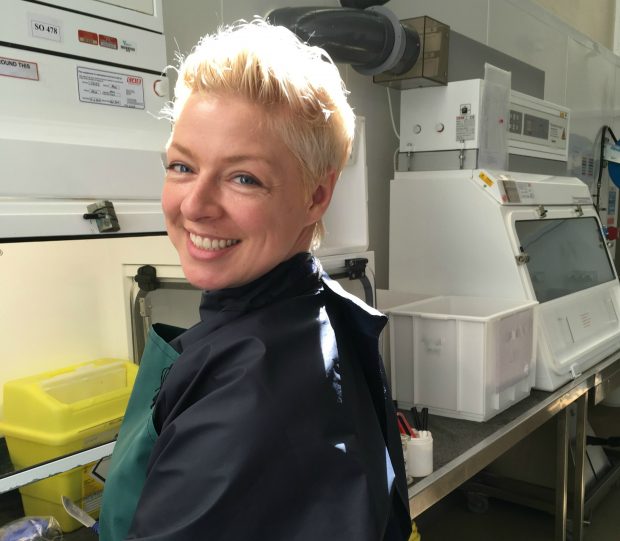 Final thoughts
I hope I have given you a glimpse into the expertise and work of APHA in disease investigation and control and shown how important our work is in identifying and controlling threats at an early stage.
Find out more about the role of the VIO, our surveillance network and the diagnostic service APHA provides on our Surveillance and Diagnostic webpages.
Enjoyed reading? Then why not subscribe to the APHA Science Blog