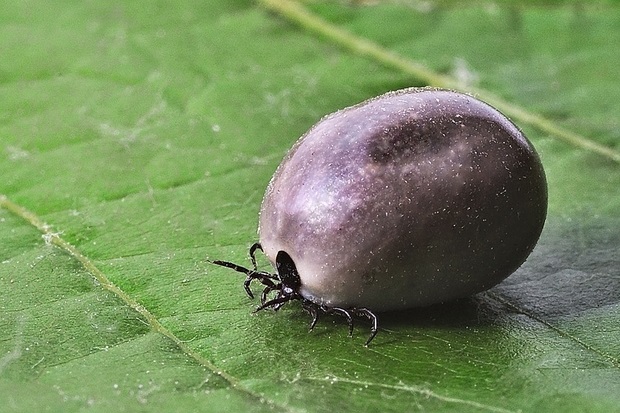 Many of you may already be aware of ticks, a group of parasites which can attach to mammals, birds, reptiles and in some cases amphibians. The pet owners amongst us may even have come across these spider-related parasites attached to our own four-legged companions. In the majority of cases, if a tick attaches to a pet, only mild irritation will result. However, as blood feeders, ticks are very efficient disease vectors and they pose a potentially bigger threat to pets, humans and farmed animals alike, in the form of tick-borne diseases. Tick-borne diseases are caused by infectious agents (e.g. bacteria or viruses) which are transmitted via tick bites.
I am Kitty Bray and I work as a Veterinary Investigation Officer at APHA's Veterinary Investigation Centre in Carmarthen. In this blog I am going to share with you information about the prevalence, threat and control of tick-borne diseases specifically in livestock species in the United Kingdom (UK), following a successful virtual web conference on this topic organised by the APHA Centre of Expertise for Extensively Managed Livestock (COEEML).
Centre of Expertise for Extensively Managed Livestock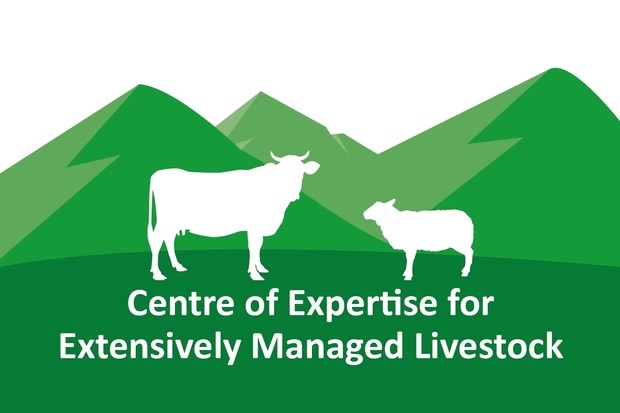 The COEEML was developed by APHA to address potential surveillance gaps in extensively managed livestock. These are animals that are kept in such a way, for example on high ground, that make it more difficult to regularly inspect them for signs of ill health or significantly altered production. The Centre is based in Carmarthen providing a Great Britain-wide resource and forms part of the wider veterinary surveillance system operated by APHA.
Tick-borne diseases are a potential significant problem for extensively managed livestock and a number of webinars have been organised by the centre to inform farmers, private vets, government vets and members of industry, academia and research about the latest research and surveillance information.
Where are ticks found?
Public Health England (PHE) established a national Tick Surveillance Scheme (TSS) in 2005 to monitor tick distribution and seasonality on a nationwide scale. Data from the scheme showed that Ixodes ricinus (commonly known as the castor bean or common sheep tick) is the most prevalent tick species found in the UK, and that the geographical range of Ixodes seems to be expanding, particularly across southern parts of England. These epidemiological changes are thought to be due to a variety of environmental factors, including climate change, changing land use and increased populations of deer. The peak activity of nymph (young) and adult ticks is generally April – July, although occasionally there is also an autumn peak.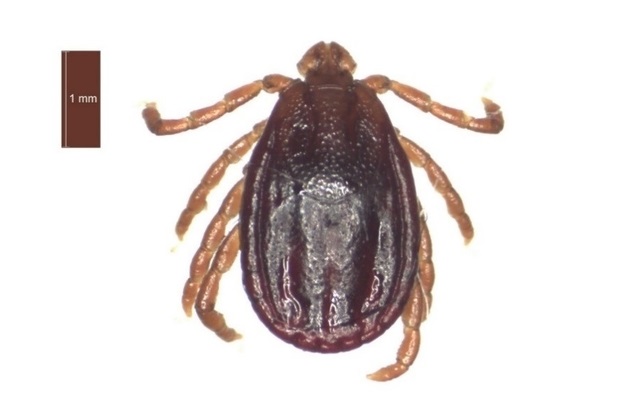 Collaboration between APHA and PHE reported an expanding range of  Haemaphysalis punctata (the red sheep tick) in the south east of England, with APHA in 2020 making the first diagnosis of Tick pyaemia associated with this tick, in lambs grazing the South Downs National Park. As well as Tick pyaemia, other important tick-borne diseases affecting livestock in the UK are: Redwater Fever (caused by Babesia divergens), Tick-borne Fever (caused by Anaplasma phagocytophilum) and Louping ill (caused by a flavivirus).
You may be interested in reading this blog, 'An insight into the world of ticks' for more information on ticks and the diseases associated with the red sheep tick.
The TSS has also successfully identified potential threats of non-native ticks coming into the UK, for example on travelling pets and migratory birds. It is important to remember the risks posed by certain tick-borne diseases are not limited to animal health but to human health too. Lyme disease caused by the bacteria Borrelia burgdorferi (transmitted by Ixodes ricinus) and Tick-borne encephalitis (TBE) virus can both cause human illness, and I was surprised to find out that there are 3000-5000 reported cases of Lyme disease in the UK every year. TBE virus is considered an emerging threat, which was identified by PHE through a study in 2018-19, which detected the presence of TBE virus in ticks in the UK using deer as sentinels.
Diagnosis, treatment and control of tick-borne diseases in livestock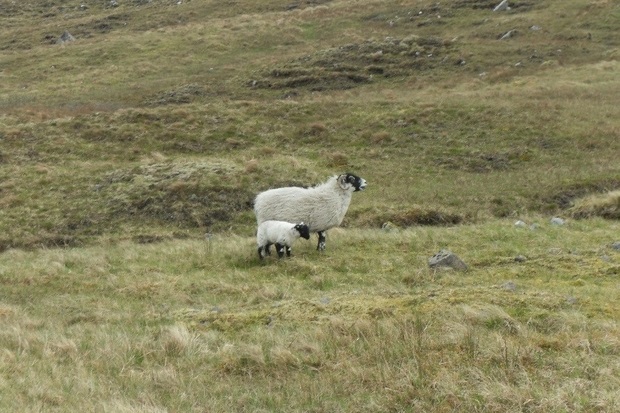 Significant losses can be incurred by cattle and sheep farmers as a result of tick-borne diseases so the importance of obtaining an accurate diagnosis cannot be underestimated. Diagnoses are reached through a range of diagnostic tests using either post-mortem or blood samples. There is also the potential of co-infection in livestock, which should not be overlooked, as treatment or management options for infected animals may differ, depending on the infective agents involved.
Immunity is an important host factor, determining whether or not cattle or sheep will develop tick-borne disease, thus careful exposure of animals at an appropriate age is an important part of the prevention strategy. As environmental control options for ticks are limited, use of acaricides (treatments used to kill ticks) on livestock are important when managing vector-borne diseases. Tick treatments must be used strategically, alongside exposure, to strike a balance between the development of immunity without disease.
Treatment specifically for Redwater Fever / bovine babesiosis, (caused by Babesia divergens) is limited to the drug imidocarb diproprionate, and the use of this in livestock must be reported to APHA animal health and welfare services.
Further information
Thank you to all the speakers involved in the web conference and to everyone who attended. Particular thanks to Sian Mitchell, who leads the COEEML, and Caroline Fenemore from APHA Carmarthen who helped to organise the event. Speakers included:
Fin Twomey, Head of APHA's Surveillance Intelligence Unit
Paul Phipps, a scientist based at APHA Weybridge in the Wildlife Zoonoses and Vector Borne Disease Research Group
Jolyon Medlock, the PHE Head of Medical Entomology
Katie Lihou, a PhD student in the Department of Veterinary Parasitology and Ecology at the University of Bristol
Suzanna Bell, Vector Borne Disease Discipline Champion and Veterinary Investigation Officer at APHA Shrewsbury
Bev Hopkins, a Veterinary Investigation Officer at the Wales Veterinary Science Centre
Harriet McFadzean, a Veterinary Investigation Officer at APHA Starcross
Contact details and further information on the work of the Centre for Extensively Managed Livestock Diseases can be found on the APHA Vet Gateway.
You may also be interested in reading this previous APHA Science blog: