In the spring of 2016 Norwegian researchers found the first European records of an emerging disease, chronic wasting disease (CWD),  in reindeer and moose. Graham Smith talks about a recent workshop that took place to discuss CWD.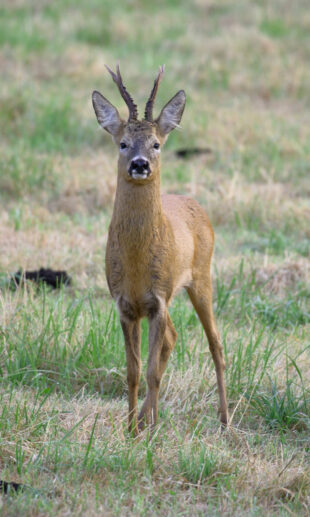 North American experience
Chronic wasting disease (CWD) has been spreading in North America for over 50 years with consequences for wild and captive deer populations, the environment and those communities that rely on them. CWD is a prion disease, similar to BSE in cattle and brings particular management challenges and potential human and animal health concerns. The North American experience provides expertise to help develop the European response to the recent Norwegian findings.
Centre for Wildlife Management Research Workshop
To start this process, The Newcastle University Centre for Wildlife Management and APHA hosted a two day workshop (July 26-27th 2016) at Newcastle University with the support of the Alberta Prion Research Institute and the British Deer Society.
The workshop brought together over 30 experts in prion diseases, the wildlife hosts of CWD, epidemiologists, modellers and policy makers from both Europe and North America.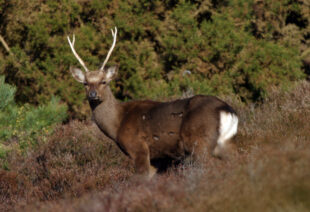 Risks and management of CWD
The meeting's focus was on The Risks and Management of CWD in European Wildlife and was primarily to promote knowledge exchange, and to help inform the research and management response that will be necessary in Europe and even further east.
Over the course of the workshop participants examined the issue at a series of different scales – within an individual animal, within a species, between species, and at a community/landscape scale.
Discussions covered:
the use and development of laboratory models of prion infection
diagnostic tools
the genetic basis of susceptibility, epidemiology, risks to the environment
the conservation of threatened deer species
human health
socioeconomic effects and management.
Knowledge exchange and collaboration
The workshops key objective was knowledge exchange between the different scientific and policy communities and the establishment of a new network of collaboration. It allowed knowledge gaps to be identified, particularly in highlighting the risks to biodiversity and the environment together with the challenges involved in detecting the disease in the wild. Sharing of scientific expertise and management experience will also help inform future surveillance in Europe to manage this emerging disease.
Follow APHA on Twitter and don't forget to sign up to email alerts.