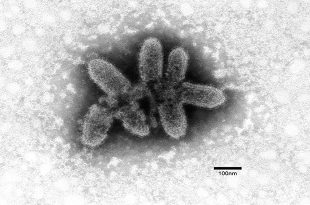 Tony Fooks discusses the work that our scientists are doing as part of our remit as an OIE Reference Laboratory and WHO Collaborating Centre for controlling rabies globally and preventing the risk of rabies reintroduction to the UK.
Since the tripartite agreement for the elimination of dog-mediated human rabies by 2030 was agreed between the World Health Organisation (WHO), World Organisation for Animal Health (OIE) and UN Food and Agricultural Organisation (FAO), APHA scientists have been working on controlling rabies globally.
You can read Tony's blog diabolical deaths: fighting to eliminate rabies virus on the Nature website.
In this Nature blog, Tony discusses the strategies involved in eliminating dog-mediated human rabies and draws attention to a review of these strategies published in Nature Disease Primer on rabies
Follow APHA on Twitter and don't forget to sign up to email alerts.