Christopher Finnegan (APHA Senior Scientist for International Development) blogs about a sunny October day when scientists from APHA Weybridge hosted a team of Ukrainian delegates with the aim of highlighting work done in the UK in the field of animal health. Also attending were representatives from The Pirbright Institute and the Centre for Environment, Fisheries and Aquaculture Science (Cefas).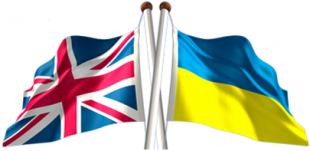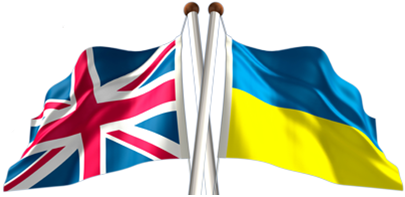 The day began with an introduction from Tony Fooks, APHA Lead Scientist for International Development, who welcomed our Ukrainian visitors and explained the role of APHA.
Tony then opened the floor to a variety of presentations:
Don King (Head of Vesicular Diseases at The Pirbright Institute) gave an insightful presentation on the role of international reference laboratories.
Rod Card (AMR reference centre at APHA) gave a well-received presentation on antimicrobial resistance (AMR).
Ian Brown (Head of Virology) talked about APHA's disease emergency response and the role of international reference laboratories at APHA.
Stephen Feist (Chief Scientific Advisor on Aquatic Animal Disease and Principal Pathologist) then gave a talk from  on the role of international reference laboratories at Cefas.
John McGiven, (APHA brucellosis disease consultant) spoke about the role of the brucella team.
Claire Cassar and John Spiropoulos (APHA Pathology) finished the presentations with an insight into the UK's approach to bovine spongiform encephalopathy (BSE) testing, this is particularly relevant in light of the recent case of BSE in Scotland.
During the day we also heard from Itshak Golan and Mei-An Sung, APHA Scientific Business Managers, about the commercial products and services available through APHA Scientific.
Discussion and Outcomes
A common theme throughout the day was the importance of maintaining and expanding upon the reference laboratory network for international access. It was also agreed that continual world-wide disease surveillance and provision of advice to governments was paramount to help protect from disease incursions globally. With this in mind, and with the UK laboratories holding the remit of international reference laboratory status, the outcomes of the visit were agreed as:
APHA will assist with testing suspect tissues for viruses and confirmation of bacterial isolates from Ukraine.
APHA will assess the viability of organising training workshops hosted by Ukraine
Collaborating on AMR.
Ukraine's veterinary authorities were also interested in working with The Pirbright Institute on a range of animal diseases.
The Ukrainian delegation remarked that no matter how our EU-Exit unfolded, it was clear that the UK offers much valued expertise and experience and that they were keen to collaborate with agencies in the UK.  A representative for the Department for International Trade in Ukraine also commented that they are committed to further support UK-Ukraine collaboration and capacity building in the area of animal health.
Professor Tony Fooks shared the view that the day had been hugely beneficial with knowledge sharing from both sides. He added that "APHA looks forward to future cooperative links in animal health with Ukraine to further build on a strong collaborative science base and to enhance future trade links".