As part of our series of blogs around One Health, Fin Twomey, Head of the Surveillance Intelligence Unit at APHA, talks about the importance of APHA's scanning surveillance programme for detecting diseases of livestock and wildlife.
What is scanning surveillance?
The purpose of scanning surveillance (also called passive surveillance) is to provide early detection of new and re-emerging disease threats. APHA delivers veterinary scanning surveillance for livestock and wildlife in England and Wales by monitoring disease trends in these species.
New and re-emerging threats include notifiable diseases; new diseases, pathogens or strains of micro-organisms; changing patterns and trends of endemic diseases; resistance to veterinary medicines; and diseases or infections in animals which can affect human health, such as zoonoses and toxicities. Therefore, they are significant for animal health, public health and in the case of wildlife, they have an impact on biodiversity.
It is therefore vital to have a robust surveillance system in place to detect and evaluate these disease threats, and share information with others who can make decisions about mitigating the impact of these threats for animal health, public health and biodiversity.
How do we deliver veterinary scanning surveillance?
APHA offers a diagnostic service across the whole of England and Wales, which includes a network of Veterinary Investigation Centres (VICs), laboratories and our partner post-mortem service providers. Scanning surveillance is delivered through a dedicated team of Veterinary Investigation Officers (VIOs) and other scientists. VIOs undertake disease investigations, including post mortem examinations, on carcasses and other samples. They are also available to give advice, drawing on the specialist knowledge and expertise that exists across APHA.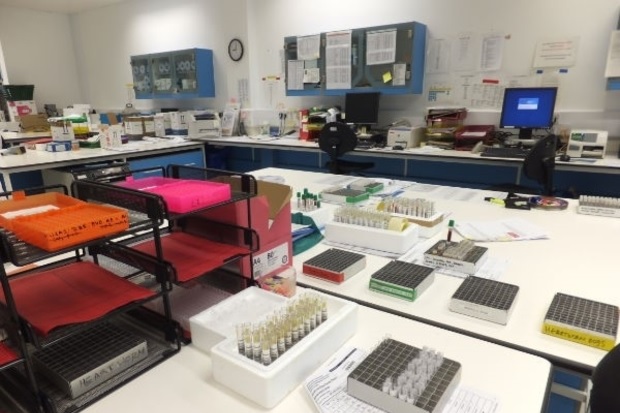 This diagnostic service is supported by APHA's Surveillance Intelligence Unit, which includes our Species Expert Groups, which cover the main livestock species and wildlife. APHA also has a network of experts across several scientific disciplines, including pathology, parasitology, bacteriology, virology, toxicology, antimicrobial resistance, zoonoses, epidemiology and risk analysis.
Critical to the success of scanning surveillance in livestock is the contribution made by private veterinary surgeons. Early detection and monitoring of animal disease threats is vital to protect our livestock and we can only do this when we are alerted to issues at source. Vets in practice are the 'eyes and ears' for scanning surveillance as they are on farms on a daily basis monitoring herd and flock health and welfare, submitting diagnostic samples to the scanning surveillance network and alerting our VIOs to threats through conversations, all of which we consider, and value as, a key contribution to scanning surveillance.
Likewise for wildlife, we rely on reports by wildlife groups and members of the public to notify us of potential disease issues in these species, and we work with other organisations under the Great Britain Wildlife Disease Surveillance Partnership to monitor trends in wildlife diseases.
How does this support One Health?
By providing a diagnostic service to the owners of livestock, APHA provides them with information that helps them and their vets make informed decisions about treating and preventing disease in their herds and flocks, leading to healthier livestock.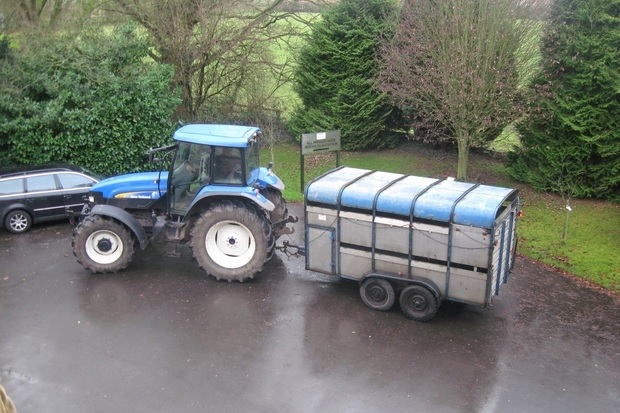 This diagnostic service may also detect threats to public health, such as zoonotic diseases (disease that are transmissible from animals to people, e.g. salmonella) and toxicities (exposure to poisons). By diagnosing these diseases, actions can be taken to protect public health from either direct contact with affected animals, their environment or the food that they produce.
Similarly, our scanning surveillance activities allow detection of diseases affecting wildlife, which are important in a One Health context because of the potential adverse impact they can have on biodiversity.
Find out more about APHA's surveillance
APHA publishes a range of regular reports to share our data and analysis with the veterinary profession and with wider audiences.
We have also developed interactive GB-wide disease surveillance dashboards which allow you to view diagnostic data based on species, location, time, and disease diagnosis; and we publish GB-wide data in our Veterinary Investigation Diagnosis Analysis (VIDA) annual reports.
APHA brings together all these resources in our dedicated Surveillance and Diagnostic webpages, which also include contact details for our scanning surveillance network, and information on our diagnostic services, our Species Expert Groups and our specialist expertise, which include disease information notes and sampling guidance.
You can also follow APHA on Facebook (@APHAGov) and Twitter (@APHAgovuk) to get the latest news and notifications on publications.