In this blog, we hear from Arran Folly, deputy head of Rabies National Reference Laboratory and Robovirus research team leader, as he talks about mosquito-borne viruses, including Usutu virus, in wild birds in Great Britain (GB).
The Animal and Plant Health Agency (APHA) has conducted surveillance for mosquito-borne viruses in wild birds within GB for over 15 years. Why do we do this? The main reason is to try to detect West Nile virus, a notifiable disease of horses and humans, but one that is normally found in an infection cycle between birds and mosquitoes.
The virus has been present in southern Europe for decades, causing outbreaks of West Nile fever in humans, mainly in Italy and Greece, and also neurological disease in horses.
In addition to this disease, a second mosquito-borne virus closely related to West Nile virus, called Usutu virus, is also present throughout Europe. Although less virulent in humans and horses, it can cause a lethal disease in certain species of birds, particularly the common (Eurasian) blackbird.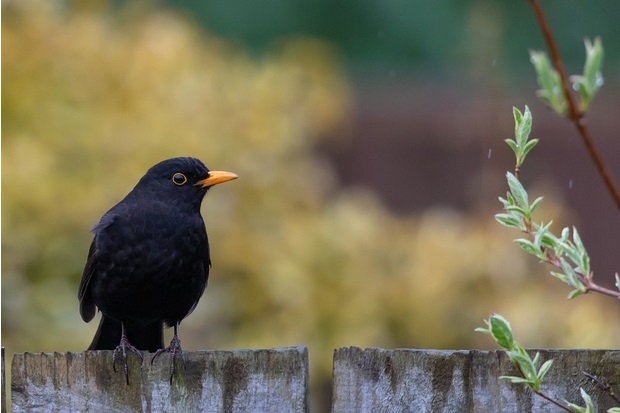 The virus derives its name from the Usutu River in Eswatini, South Africa where the virus was first detected back in the 1950s. Since its introduction into northern Europe, this virus has caused a reduction in song birds in Germany, Belgium and The Netherlands.
The surveillance APHA conduct is a team effort. In addition to our own network of Veterinary Investigation Centres, organisations such as the Zoological Society of London, the Centre for Ecology and Hydrology and Scotland's Rural College (SRUC) Veterinary Services send samples for testing during the summer months when mosquitoes are active.
A warm summer
Until 2020, we had not detected the presence of any mosquito-borne viruses in birds in GB. This, however, changed dramatically during this year's warmer than average summer. A batch of samples obtained from blackbirds and a house sparrow from the Greater London area between July and August produced positive samples for Usutu virus. Further investigations successfully isolated virus from organ tissues and with the help of our Central Sequencing Unit, we were able to rapidly analyse complete virus genomes from most of the samples. This will help us identity where these viruses originated from and potentially how the virus may have entered the country.
Based on these findings, a rapid communication has been published by APHA and its partners in the journal Eurosurveillance.
"This finding was not unexpected, given the close proximity of GB to Usutu virus infected mosquitoes and wild birds in mainland Europe, and was facilitated by the multi-faceted Defra funded approach to wild bird surveillance in GB calling on the expertise of APHA virologists, entomologists and epidemiologists in conjunction with our collaborators and members of the public."

Dr Lorraine McElhinney (Head of the Rabies and Viral Zoonoses, APHA)
A risk assessment conducted by the Human Animal Infections Risk Surveillance (HAIRS) group, a cross-departmental body to which APHA is a member, concluded that the risk to humans was low. In addition, the virus is not believed to be a threat to GB poultry.
Surveillance continues
Now that autumn has arrived and temperatures are lower, there is unlikely to be any further transmission of this virus, although surveillance will continue until the end of October.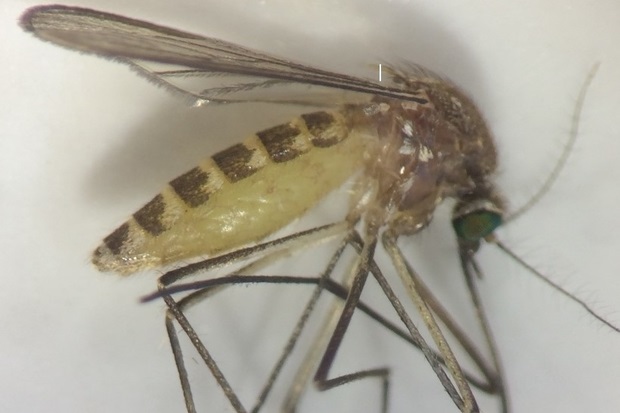 In addition to surveillance, the Virology Department at APHA and our collaborators are also investigating the influence of environmental conditions such as temperature on the ability of mosquitoes to transmit viruses (Lumley et al., 2018) and the impact climate change will have on these events. These findings are helping APHA develop risk assessments for the emergence of mosquito-borne diseases with the aim of predicting when and where future virus outbreaks amongst domestic livestock and wildlife may occur.
The more virulent West Nile virus has not been detected this year in GB but APHA will continue to monitor wild bird populations in the coming years to get an early warning of its introduction.
How you can help
If you wish to report finding a dead garden bird, or signs of disease in garden birds, please visit the Garden Wildlife Health website.  For other species of wild birds that may be found dead, please contact the APHA Diseases of Wildlife Scheme by contacting your local Veterinary Investigation Centre or phoning 0300 060 0012.