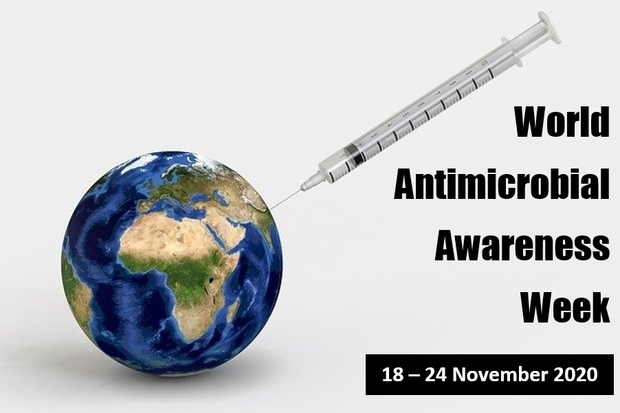 In this blog, we hear from Rod Card, APHA senior scientist for the UK FAO Reference Centre for AMR.
This week is World Antimicrobial Awareness Week, which is a good opportunity for me to highlight the work that UK government agencies have been doing to help other countries to tackle antimicrobial resistance (AMR). AMR is a global threat to people, animals and economies and has been described as a 'slow motion' pandemic.
The UK is committed to tackling the threat of AMR nationally, through its National action plan on AMR and internationally, through a diversity of initiatives and leadership roles as outlined in its 20 year vision for AMR.
To support this international effort, I have written about the establishment of the AMR International Reference Centre with our colleagues in the Centre for Environment, Fisheries and Aquaculture Science (Cefas) and the Veterinary Medicines Directorate (VMD) and our work in Ghana in a previous blog. The Reference Centre is funded by Defra and the Department of Health and Social Care's Fleming Fund with the aim of helping low and middle income countries fight antimicrobial resistance.
Now I would like to tell you how the UK's Food and Agriculture Organization of the United Nations (FAO) Reference Centre for AMR and the World Health Organization (WHO) Collaborating Centre for AMR at Public Health England have been working together to support the One Health approach taken by Nigeria in the implementation of its own national action plan for AMR.
The joint engagement in Nigeria by UK AMR reference centre staff began when they visited the Nigerian capital, Abuja, in August 2019 to attend a workshop for Fellows funded by the Fleming Fund. This Fellowship programme aims to support the professional development of practitioners to improve their knowledge of AMR and boost workforce capacity in this field.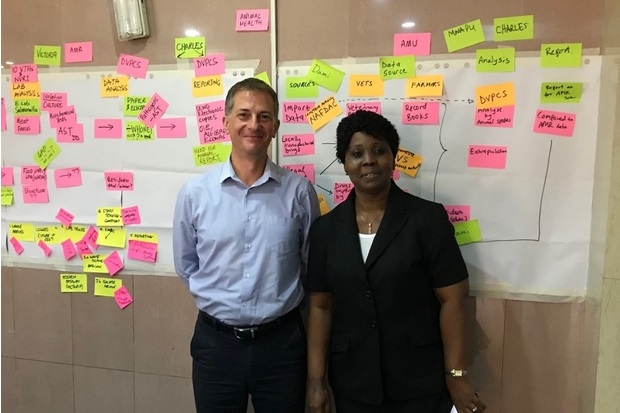 Representatives from Public Health England (PHE) and the Animal and Plant Health Agency (APHA) attended to develop a plan to provide customised mentorship and scientific training for two human and two animal health laboratory Fellows. The plans were swiftly implemented in the subsequent months.
Hosting the Fellows from Nigeria in the UK
The Fellows were welcomed to our UK facilities in late 2019 and spent several weeks at APHA and PHE laboratories. They obtained coaching in a variety of areas, including microbiology techniques, epidemiological approaches, and laboratory quality management systems. This learning is now being applied at the Fellows' home laboratories, with additional support provided by useful documentation and reagents via the programme.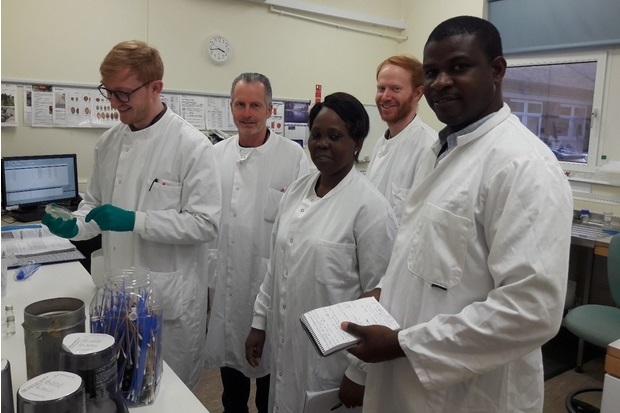 Early impact of the Fellowship programme is already evident, with Fellows appointed to important national committees for AMR in Nigeria and presenting their work at international conferences. They are also involved in developing local leadership and sustainability around AMR planning and have planned a series of awareness activities for World Antimicrobial Awareness Week in Nigeria. Please follow their activities via their Twitter handle @FFNigeriaFellow.
The Nigerian Fellows and their UK mentors are currently working on a collaborative One Health project to investigate possible linkages between AMR in humans and livestock in Nigeria. To further illustrate our international collaborative approach, this work is being done in partnership with the Danish Technical University (DTU) and the Nigerian Fellows focused on Antimicrobial Use (AMU). DTU is also a WHO and FAO reference centre for AMR, and the Veterinary Medicines Directorate (VMD) has been working with them to support the Nigerian AMU Fellows by providing online learning.
"It was a privilege to finally visit and be trained in one of the world's most renowned animal health institutions - APHA, Weybridge, UK and also at Public Health England (PHE) through the collaborative One Health approach to AMR. Our mentors painstakingly took us through a series of training that included the development of a standard laboratory procedure and the use of cutting-edge technology, which guarantees quality and acceptable laboratory results. This is all thanks to the Fleming Fund AMR fellowship programme."

Idowu Fagbamila, Fleming Fund Animal Health Fellow, Nigeria
Further Collaboration
While in Abuja in August 2019, the UK FAO AMR Reference Centre team met senior officials from the Nigerian Federal Ministry of Agriculture and Rural Affairs (FMARD) to explore additional opportunities to provide capacity development support and agree further areas of collaboration.
We agreed to help them to develop and strengthen a national residues surveillance strategy and organised a four day workshop, led by VMD, to address this. The workshop took place in February 2020 in Abuja and was attended by over 60 delegates, including senior Nigerian Government officials and regulators.
The Reference Centre team provided expert advice on legislation, scope, analytes, sampling, analysis, non-compliance, costs, monitoring and evaluation which were considered in the deliberations of the different working groups.
The strategy will focus on priority food producing animals (poultry, goat, sheep, cattle) in the first phase of implementation, while the second phase will include pigs, bees, rabbits and snails. Bringing these diverse stakeholders together helped to engender a strong sense of cooperation and communication that has resulted in the drafting of the strategy document by two Fleming Fellows, which has been endorsed by FMARD.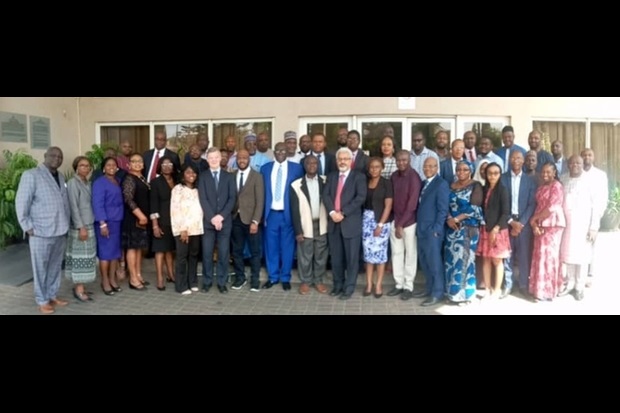 Similarly, Cefas are assisting the Nigerian authorities with developing improved systems for control of AMU and AMR in the Nigerian aquaculture sector. Nigerian Government aquatic animal veterinarians were hosted in the UK by our FAO Reference Centre for AMR, visiting facilities at Cefas, APHA, and VMD. The visit included laboratory tours, a field visit with a Fish Health Inspector, and discussions on the introduction of AMR surveillance in the Nigerian aquaculture industry. Cefas will soon provide mentorship to an Aquaculture Fellow in Nigeria, improving engagement with this important programme.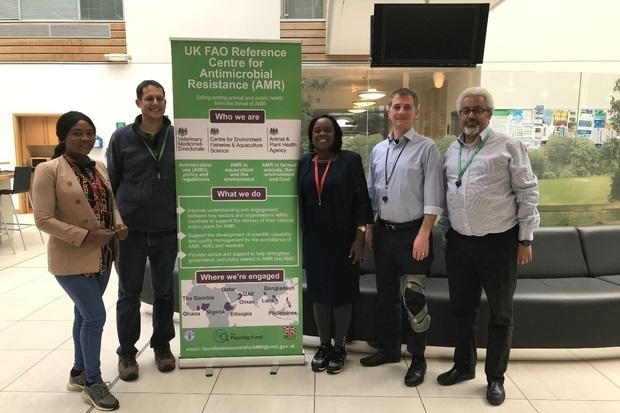 In conclusion, the collaborative approach taken by Nigerian institutions and UK AMR Reference Centres allows all participants to contribute their expertise effectively, strengthens networks, and helps support delivery of a One Health AMR programme.
Although COVID-19 has had an impact on this programme in Nigeria it has helped highlight the importance of robust and quality assured laboratory services and clinical partnerships in the management of zoonotic and communicable diseases.
We look forward to our continued engagement in Nigeria and in building networks of excellence between AMR Reference Centres in the UK and abroad.
Keep up-to-date
Work is ongoing in Nigeria and the AMR Reference Centres have been working with other countries including Ghana, Bangladesh, and Gulf Cooperation Council countries.
Further information:
Department of Health and Social Care - Fleming Fund
UK's plans for antimicrobial resistance contained and controlled by 2040
Fleming Fund Nigerian Fellows on Twitter