You are probably aware from the news that antimicrobial resistance (AMR) continues to be a threat to the health of people, animals and the environment since many bacterial strains are becoming resistant to antibiotics, the first line of treatment for many infections.
AMR Reference Centre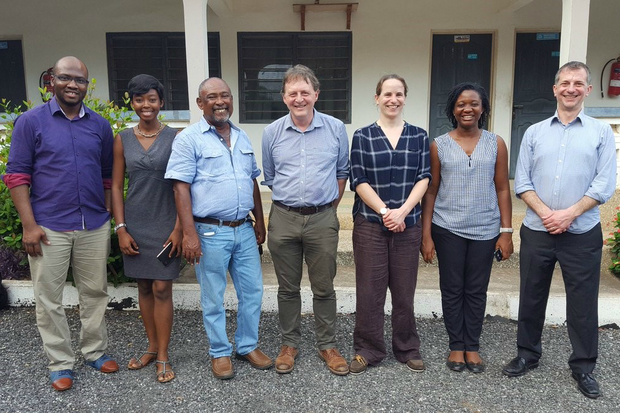 In my previous blog I outlined details of the newly established International AMR Reference Centre jointly run by APHA and two other Defra Agencies - the Centre for Environment, Fisheries and Aquaculture Science (Cefas) and the Veterinary Medicines Directorate (VMD). It is funded by Defra and the Department of Health and Social Care's Fleming Fund with the aim of helping low and middle income countries fight antimicrobial resistance.
I would now like to update you on the work that the AMR Reference Centre has achieved in Ghana.
I am pleased to announce that the centre has now been designated by the United Nations' Food and Agriculture Organization (FAO) as an FAO Reference Centre for AMR which acknowledges the powerful and unique synergy of complementary expertise from each of the three institutes.
APHA provides specialisms in bacteria isolated from terrestrial animals, the environment and food; Cefas from aquatic animals and environment and VMD in monitoring antimicrobial usage (AMU) and development of policy surrounding AMR and AMU.
Since its inception, this combined expertise has been delivering to the UK's national action plan for AMR. Now, the AMR Reference Centre enables these Defra agencies to provide assistance internationally. This is of particular importance to partners located in low and middle income countries as it supports them in developing their own capacity development and national action plans.
In 2018, reference centre staff met with Ghanaian stakeholders to start to develop an engagement plan to provide capacity development support. In 2019, the AMR Reference Centre completed three further visits to Ghana to define areas where assistance can be targeted to best effect. This was achieved through wide consultation with key stakeholders, such as Ghanaian competent authorities (including the Ghanaian Chief Veterinary Officer), the Ghanaian reference laboratory for veterinary AMR, academic partners in Ghana, the FAO and the Fleming Fund together with its delivery agents Mott MacDonald. Laboratory assessments and the identification of training requirements to support capacity development were also undertaken.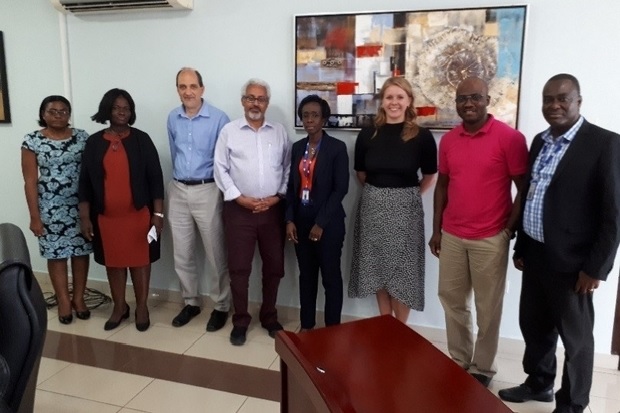 To action
 We quickly transitioned from 'scoping' to 'delivery' as our staff undertook implementation of a capacity development support package tailored to Ghana's needs. VMD helped to map the Ghanaian antibiotic residues surveillance program by conducting a gap analysis of laboratory capability and capacity, surveillance sampling plans and procedures.
Training was given on improving the quality of antimicrobial sales data and its subsequent analysis and identifying trends using historical or retrospective data. Cefas provided laboratory-based training for the isolation and identification of bacterial pathogens from aquaculture samples. This was in addition to the work Cefas has done investigating disease at fish farms on Lake Volta, see the recent publication. APHA staff provided training in isolating bacteria from poultry samples, identifying them and then testing for antimicrobial susceptibility.
Provision of coaching and support in home laboratories is a powerful approach as both trainers and trainees are exposed to the 'ground truth experience' of working to strict safety and quality requirements in often resource limited settings.
The support provided by the AMR Reference Centre in Ghana complemented existing AMR surveillance programmes. Furthermore, the reference centre was able to provide laboratory reagents through its Defra funded ODA project and thereby provide an opportunity for the Ghanaian authorities to expand and develop their veterinary AMR surveillance in a sustainable manner.
The Centre also works in close partnership with Public Health England through the WHO Collaborating Centre for Reference & Research on AMR and Healthcare Associated Infections. Through this partnership, the UK is able to offer a One Heath Approach to tackling the global threat of AMR. See the APHA Science Blog for recent commentary on One Heath.
Keep up-to-date
Work is ongoing in Ghana and the AMR Reference Centre has been working with other countries including Bangladesh, Laos, Philippians, Nigeria, and Gulf Cooperation Council countries.
Watch out for more on this topic in future APHA Science blogs, on the Cefas, VMD and APHA Twitter feeds (@CefasGovUK, @vmdgovuk and @APHAgovuk) and on the UK government marine science blog.