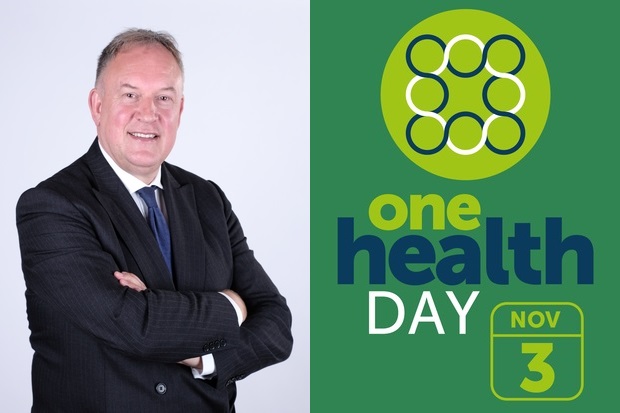 Tuesday 3 November 2020 is One Health Day and also the last day of the 6th World One Health Congress where APHA was well represented by a number of our scientists as presenters or delegates.
We marked One Health Day last year with a blog from Dr Kath Webster, APHA Science Director, outlining how One Health is integral to APHA science. This year we hear from Professor Tony Fooks, Lead Scientist for International Development, as he shares what APHA are doing in the international One Health arena.
I was appointed three years ago to head the new International Development Team (IDT) at APHA to enhance the agency's international influence prior to our exit from the European Union. The IDT's strategic vision is to utilise the unique scientific expertise in animal and plant health within the agency to its full potential, thereby broadening the agency's funding base and engagement with countries worldwide.
Exiting from the European Union (EU-Exit) has been an undeniable key factor in the decision to enhance the international engagement of APHA's scientific experts and to showcase the agency as a scientific superpower. The ambition for the agency is to create an International Science Centre through building strategic alliances and by increasing the UK's sphere of influence in the process.
The IDT has been working closely with Defra and its agencies, namely The Centre for Environment, Fisheries and Aquaculture Science (CEFAS), Veterinary Medicines Directorate (VMD) and Fera Science Ltd, to pursue a programme of global 'One Health' (1H) outreach. You may be interested to read a previous blog we published on developing international links with Commonwealth countries.
One Health represents the interconnectivity of human, animal and environmental health. The study of health risks that can cross barriers to affect humans and animals is important in being able to intervene and stop or control spread. Our focus within IDT is to extend the range of strategic opportunities and international partnerships across the entire remit of the agency to consolidate our status as an international 'Go To' agency in the combat against major disease outbreaks of animal and plant origin whether of natural, accidental or deliberate release.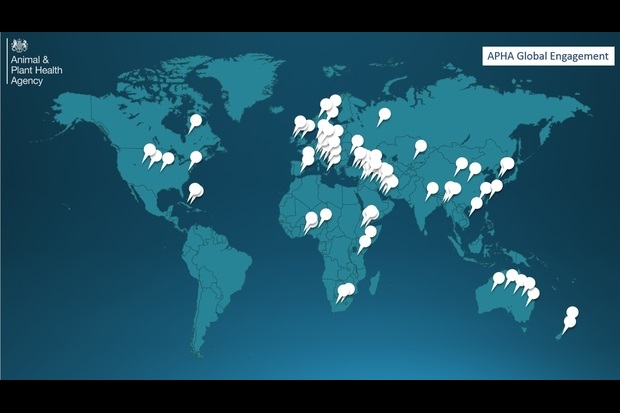 Since 2017, the IDT has been involved in numerous 1H events, both nationally and internationally. One presentation I gave in 2018, entitled "APHA: National Science Centre for Animal Health", at a UK government hosted meeting, 'Realising the Potential for One Health', allowed me to further illustrate the basis for APHA's national and international ambitions. This has been followed by other 1H events in 2019 including a 'One Health Operationalization' meeting and a 'Science and Innovation-Europe' meeting.
These early networking meetings demonstrated the broad skills base, expertise and tacit knowledge maintained by staff in the agency, and also the vast potential of leveraging our unique selling points. For example, APHA's reference laboratories and collaborating centres are viewed as key international assets.
Staff in the agency have actively engaged with international organisations including the World Organisation for Animal Health (OIE), Food and Agriculture Organization of the United Nations (FAO), World Health Organization (WHO), and countries in the Commonwealth Network to obtain international recognition and designation of UK International Reference Centres (IRCs).
In 2019, the Defra Biosecurity Minister, Lord Gardiner acknowledged the contribution that APHA's IRCs are making in tackling global animal and human disease threats, and the UK government's clear desire to take forward new 1H strategic international collaborations during the OIE General Assembly in Paris.
Last year saw the IDT successfully engage with countries in the Gulf Cooperation Council (GCC) on the 1H agenda. A memorandum of understanding agreement has now been signed between Defra and the Qatar Ministry of Municipality and Environment (MME) facilitating the start of reciprocal visits and discussions centred on food production, security, disease prevention and animal welfare.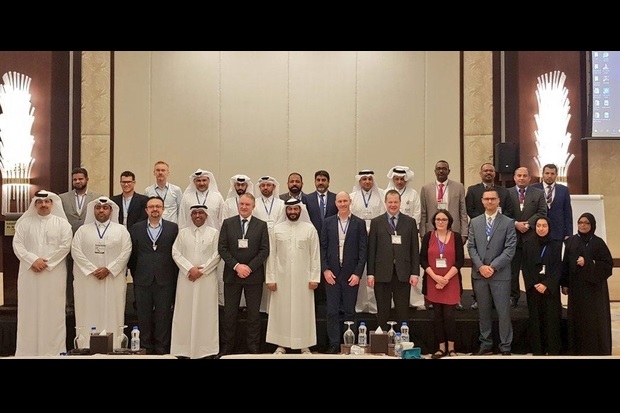 The UK Science and Innovation Network also financed a scoping visit to The United Arab Emirates for the purpose of gathering information on synergies in animal and plant health. Further engagement on 1H projects with countries in the GCC are also underway.
The establishment of a UK FAO Reference Centre for Antimicrobial Resistance (AMR) as a joint undertaking between APHA, CEFAS, and VMD has been a high-profile model of APHA's international outreach ambitions. The purpose of this reference centre is to support capacity development in low and middle income countries, and provides many new opportunities for increased engagement at international levels.
The AMR Reference Centre has completed visits to Ghana and Bangladesh to provide laboratory-based training on bacterial isolation and identification, and antimicrobial susceptibility testing methods to enable these laboratories to develop skills and expertise in this area. Additional training workshops in Sri Lanka, Uganda and The Gambia are also planned.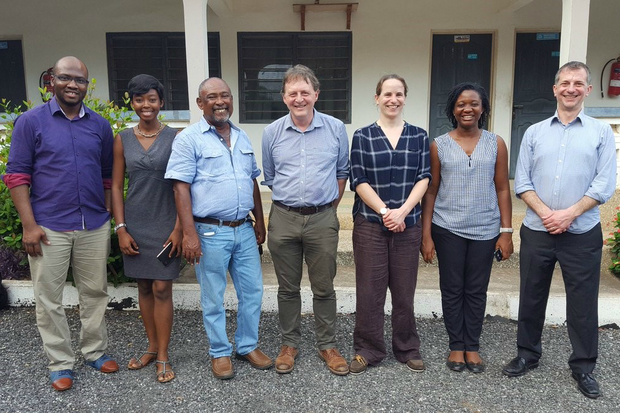 New and innovative 1H initiatives are now gaining momentum and support. In particular, government partnerships between APHA and the National Institute for Public Health (formerly Public Health England) with UK academia are moving forward. One partnership to understand the dynamics of vector-borne diseases by vector surveillance in temperate climates and tropical regions of the world is already underway.
More recently, funding from Defra Official Development Assistance (ODA) sources is allowing APHA to develop a topical capability-building programme on "Understanding the Transmission Chain of Emerging Pathogens from Wildlife to Pandemic Diseases" by providing technical assistance and resilience against future disease outbreaks.
Opportunities for additional 1H projects now exist, especially those that provide support through enhanced capacity and capability-building in ODA-eligible countries, laboratory twinning missions, creation of a 1H Commonwealth Network, funding for 1H International Research Consortia and the promotion of future bilateral 1H agreements.
"I am pleased to see how APHA is advancing their international collaborations and outreach to work with other countries to help combat global disease threats. They pursue an integrated One Health approach – combining human, animal and environmental health – and bring trusted scientific expertise and capability. They work effectively to bring together government and academic partners and are an asset to both the national and global science community."

Professor Gideon Henderson, Defra Chief Scientific Adviser
Find out more
You may be interested in reading some of our related blogs:
Additionally, you may wish to view our International Development e-IDP Brochure on our science pages on GOV.UK.
Enjoyed reading? Then why not subscribe to the APHA Science Blog