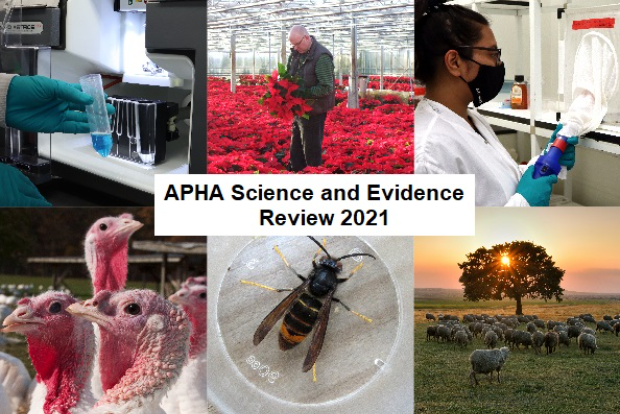 It is that time of year again when APHA produces a formal review of its science. The APHA Science and Evidence Review 2021 sets out a summary of science highlights achieved throughout the year 2021 in support of our Science Strategy 2021-2026.
It shows the fantastic range of animal and plant health expertise within the agency and demonstrates the importance and value of linking our surveillance and research activities to rapidly investigate and respond to new threats; including those with potential public health impact. It also shows our key role in the protection of animal and plant health and animal welfare; our mission as one of the world's leading research centres in animal and plant health.
The review contains highlights from each of our science portfolios and main discipline areas plus a summary of our publications, representation and qualifications.
Subscribe to our science blog
Throughout the year, we publish blogs which highlight the breadth of scientific work we are involved in as well as sharing our latest news and events we have attended.
Subscribing to our blog takes seconds and you will receive instant email alerts as soon as new blogs are published so why not subscribe today!