APHA scientists have contributed to a global study to understand the spread of avian influenza across continents. Veterinary Epidemiologist Dr Andrew Breed describes this work and ongoing work at APHA on the surveillance for this important disease.
As a veterinary epidemiologist at APHA, I lead on the epidemiology of viral diseases and work with colleagues in the Departments of Epidemiological Sciences and Virology on improving our understanding of circulation and spread of viruses in animal populations. We apply this knowledge to disease surveillance programmes and to risk assessments for priority diseases like avian influenza (bird flu) and rabies, as well as helping control disease outbreaks.
Bird flu on the move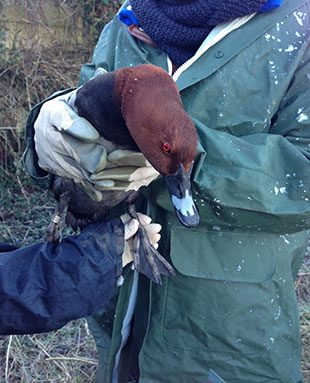 We recently contributed to a global study, published in the journal 'Science', on Highly Pathogenic Avian Influenza (HPAI) which showed a major role for long-distance migratory birds in the intercontinental spread of HPAI H5N8 via subarctic breeding areas.
While many strains of bird flu have very little impact, this virus caused an outbreak in farmed ducks in the UK in November 2014, several other outbreaks in Europe and over 200 outbreaks in North America. It is also responsible for a new and current wave of outbreaks across Europe in both poultry and wild birds.
The global consortium for this study was supported by the EU project COMPARE and applied a multidisciplinary approach using evidence from analysis of H5N8 viral sequences, epidemiological investigations, waterfowl migration, and poultry trade. Improving our understanding of the intercontinental circulation of bird flu viruses in migratory waterfowl helps to provide early warning of threats from bird flu to poultry, and potentially human health. While wild birds may have played a role in the long-distance movement of bird flu in this study, most outbreaks of HPAI are confined to poultry without wild bird involvement.
More work is needed to understand the risk factors for bird flu outbreaks on farms and how biosecurity practices can be improved to avoid initial infection and farm-to-farm transmission.
The use of multidisciplinary team skills at APHA, including Virology, Epidemiology, Pathology, Bioinformatics and Animal Science enables us to support emerging national and international issues for threat mitigation and control no better demonstrated than H5N8 HPAI.
Optimising surveillance across Europe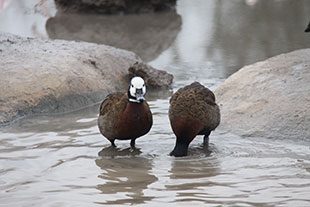 In our role as the EU Reference Laboratory for Avian Influenza, our team provides advice and analyses surveillance data for bird flu in poultry and wild birds across the EU Member States. This information is reported by the European Commission each year.
We also use our expertise in this area to develop novel surveillance methods with increased efficiency. We have recently been doing this in another international collaborative project, RISKSUR where we looked at improved ways of incorporating routinely collected poultry farm production data, such as egg production, to increase the speed in detecting disease outbreaks.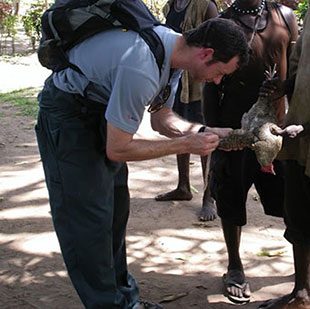 Our involvement in these international collaborative networks on bird flu and other viruses, places us in an excellent position to deliver advice on optimising surveillance in the UK. We recently published an article on updating priority areas for bird flu surveillance in the UK in the Veterinary Record. Our team is also on standby to help in the response to disease outbreaks by providing epidemiological support, rapid risk assessments and mathematical modelling.
Follow APHA on Twitter and don't forget to sign up to email alerts.