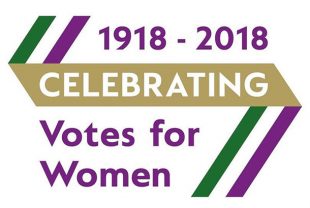 2018 marks the centenary of the Representation of the People Act 1918 which finally gave 8.4 million women the right to vote.
As part of a series of blogs marking this occasion, and continuing on from our blog celebrating women in science, our female scientists at the National Wildlife Management Centre (NWMC) tell us about their achievements during their careers, many of which would have been unthinkable 100 years ago.
Flavie Vial
Flavie is a statistician in the NWMC and gathered the team together to mark this special occasion. She said:
"100 years ago, I would not have been allowed to uproot to Ethiopia on my own, age 21, to spend 3 years in the Ethiopian highlands to lead an all-male field team to study endemic mammals for my PhD.
"The first photo shows me on my trusted mule riding to one of my field sites at 3200m. It took a couple of days on horseback to reach some of the higher sites, and we had to carry all our food, firewood and equipment. No running water or electricity, and a satellite phone, in case of emergencies, which never worked!"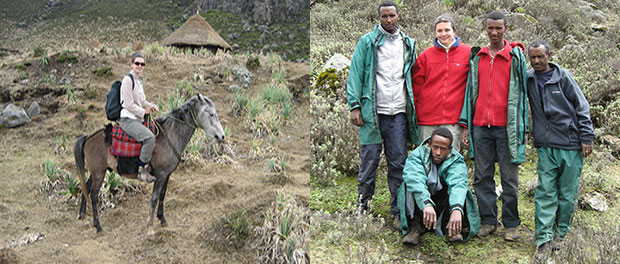 Jill Key
Jill is the Overseas Territories Project Manager for the GB Non-native Species Secretariat.
"100 years ago I would not have been allowed to… spend over 2 years working on introduced crop pests with local extension workers in a remote location in western Tanzania. The first photo shows me crossing a flooded river to get to a distant village on my trusty-rusty motorbike – the water came up to the saddle. Part of the job was to teach my local colleagues to ride and maintain their own motorbikes."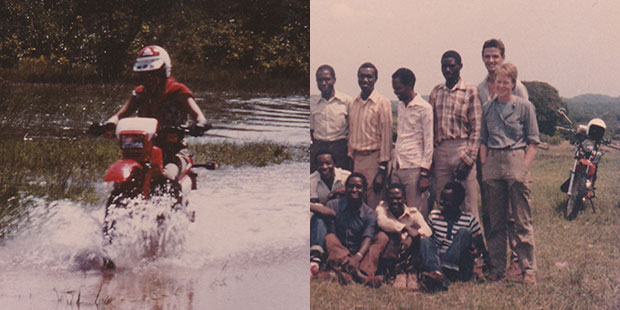 Sarah Beatham
Sarah is a field ecologist currently working towards obtaining her PhD.
"100 years ago I would not have been allowed to… advise the Kosovo Government on how to measure the population sizes of wild mammals (including wolves, bears, wild boar and foxes) with remote cameras for an EU funded project looking at wildlife disease control. I met with some of the local hunting associations involved and provided the project team with guidance on data collection and analysis and a demonstration of how to deploy cameras at forest sites."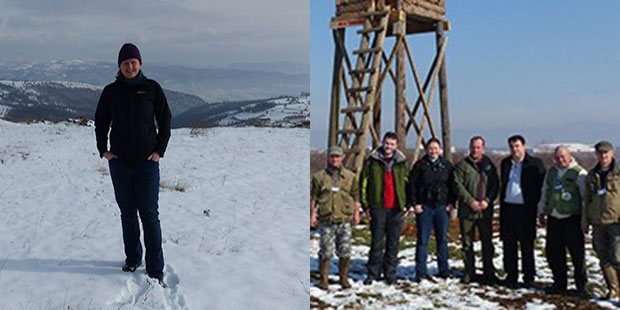 Julia Coats
Julia is a field ecologist.
"100 years ago I would not have been able to… be part of a team helping control over abundant gull population threatening safe flights in and out of Gibraltar. I would also unlikely have been offered the opportunity to lead a field work team trapping, tagging and fitting GPS collars to free living wild boar in the Forest of Dean for four years, a truly fantastic experience."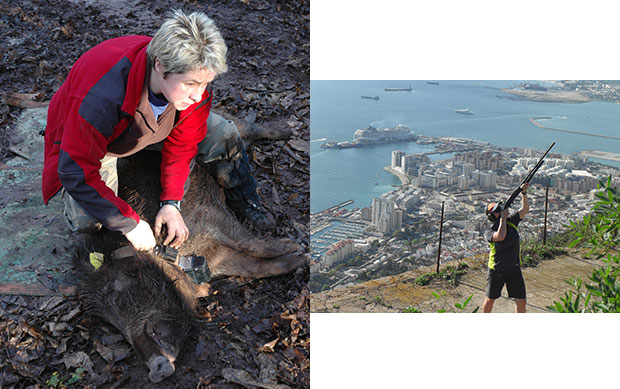 Jean McKendree
Jean changed careers in her mid-50s from cognitive science to environmental science.
"100 years ago, I would not have been able to… fly drones to map sphagnum moss and the microtopography of bogs while working at Loughborough University. That's me on a bog in Sweden entering GIS data and in the corner of a field practicing flying the drone. I am currently working on an EU funded LIFE project aimed at creating regional management plans to help control non-native species in UK waterways."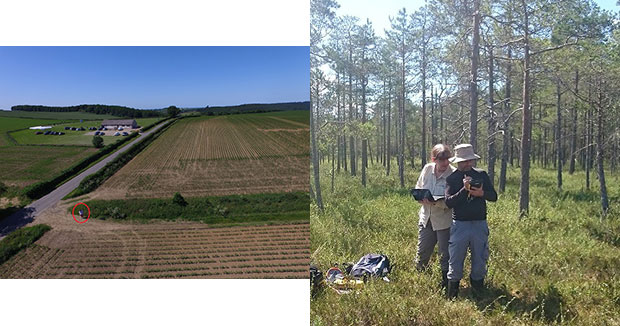 Giovanna Massei
Giovanna is the leader of the Wildlife Research and Control Group.
"100 years ago, I would not have been able to… travel to Montserrat (a mountainous Caribbean island and a British Overseas Territory) to train local staff in ageing pigs from teeth. A year after the first picture was taken, the Soufrière Hills volcano had a big eruption that buried a large part of our field in ash. The risk assessment that somebody wrote for me at the time read 'Possibility of volcanic eruption, staff might be at risk!'
"I also would not have been able to join a research group working in Tibetan villages in India on dog population management and welfare. We had the opportunity to tell young monks about our work and in return we received many drawings on the subject. As a special thanks, I was given a great hair style."

Rebecca Jones
Rebecca is a radar ornithologist.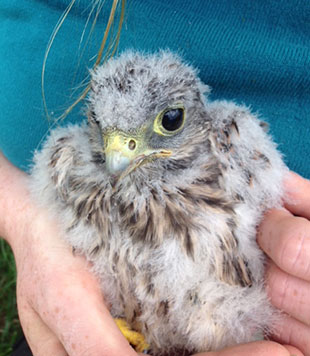 "100 years ago, I would not have been able to ……….be a professional ornithologist. This is me holding a baby kestrel. You can't see much of me but I promise it is! While this photo wasn't technically at work, I do similar types of fieldwork in my spare time. I ringed three kestrel chicks and their mother a couple of summers ago in Yorkshire. I've always dreamed of studying wild birds and their movements and I am delighted to be able to do that now, in and outside work!"
Read more...
Sunday 11 February was the third International Day of Women and Girls in Science. Read our APHA science blog to hear from more of our scientists who came together to celebrate women in science.
You can also read the Civil Service blog to find out about the many different ways the Civil Service is celebrating the centenary of women's suffrage in 2018, including their Suffrage Flag Relay and their blog 100 years, 100 women to showcase women in public life over the last 100 years.
Don't miss future science blogs in the 'Celebrating Votes for Women' series, follow APHA on Twitter and sign up to email alerts.