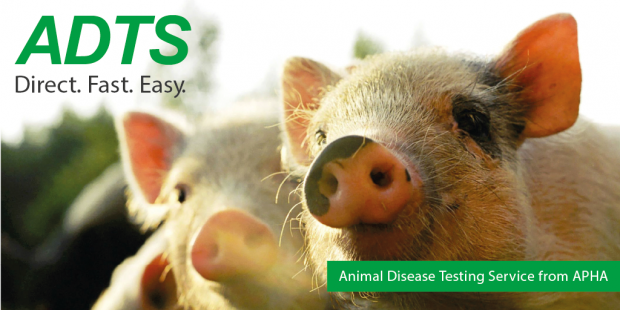 The Animal Disease Testing Service, or ADTS, is an innovative digital sample submission service for private vets.  Launched last year as part of the surveillance and diagnostic testing service it is delivered by APHA's Surveillance and Laboratory Services Department (SLSD). Kirsty Line, Head of SLSD, explains, it offers many benefits over the traditional paper-based process and has recently had a new feature added.
ADTS was developed as part a government initiative for digital services and offers many benefits and efficiency savings for both us and our customers. It is an online service that allows private vets to more easily submit samples to the APHA for diagnostic testing by providing a streamlined paper-free submission process, as well as sample tracking and live results.
What does ADTS mean for vet practices?
ADTS has been developed to improve the sample submission process for our private vet customers and replaces the need for paper-based submissions. It is easy, quick and simple to use, reduces administration and improves sample traceability.
Using ADTS to create submissions online enables search and selection of farm clients, appropriate diagnostic tests, and indicates where to send samples for testing. It also gives access to details about our tests, including average turnaround times from real-time data, and our online test price list. This helps to provide a more efficient service for vets and their clients.
The service also allows: automatic printing of barcoded address labels and dispatch notes for the designated testing laboratory, tracking of samples to the lab and viewing results online. Email notifications confirm when results are ready and the system also knows if samples have not been received.
We've recently added a new feature to the service: sample postage is now free, and pre-paid labels can be printed to provide a flexible service that can be used out-of-hours.
ADTS is also fully mobile and can be accessed on computers, smartphones and tablets. This means vets can access the service to capture submission details, and get results direct to devices in the field.
Find out more
It is free for vet practices to register for ADTS and is available via our GOV.UK page, where you can also find out more information and links to our diagnostic services. In addition, we are currently sending out further information to practices so look out for our brochure.
You can contact the ADTS team by: