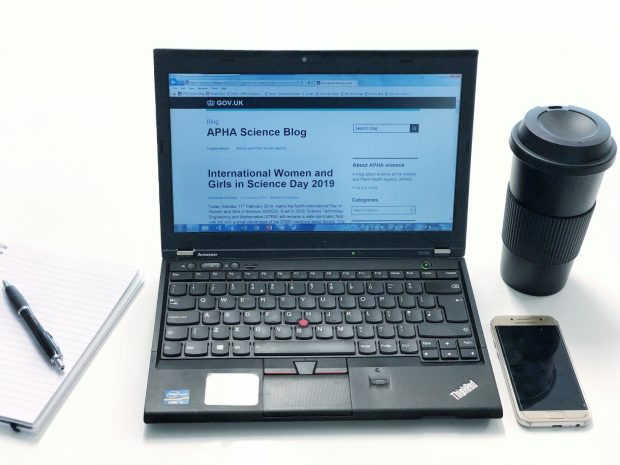 The 18 April marked the third birthday of the APHA Science blog and what an interesting three years we've had: from winning gold at the Chelsea Flower Show to fighting rural crime, Weybridge's honey bees to celebrating 100 years of votes for women.
We hope you've enjoyed reading our blogs as we've journeyed through a host of different areas within our work. In this blog, we revisit some of our most read stories to date.
Our top ten blogs so far..
Retaining its top spot, our 2016 Colistin blog remains our most read article to date. Sarah Evans, Lead Scientist for Bacterial Diseases and Food Safety, marked Antibiotic Awareness Day in style with a very informative blog about the spread of antimicrobial resistance with particular focus on Colistin, considered a last treatment option.
24-30 September 2018 was Red Squirrel Awareness Week, a great time to have looked out for distinctive russet fur, tufted ears and a twitching tail. In celebration of this iconic British mammal, APHA squirrel experts blogged to highlight the diversity of their research.
In August last year, we heard from Saira Cawthraw who blogged about DNA profiling at APHA and its use in combating rural crime. Saira explained how two criminal convictions relating to sheep rustling in Great Britain had resulted from DNA evidence APHA provided. What a great example of how our science is being used for the benefit of our farmers and rural communities.
It's not every day that you can indulge a personal hobby at work, that is, unless you are Mark Thomas, our resident bee-keeping guru. Mark blogged about how he persuaded Chris Hadkiss, the Chief Executive Officer, to allow an apiary on site at Weybridge as well as the twist and turns of beekeeping through the seasons.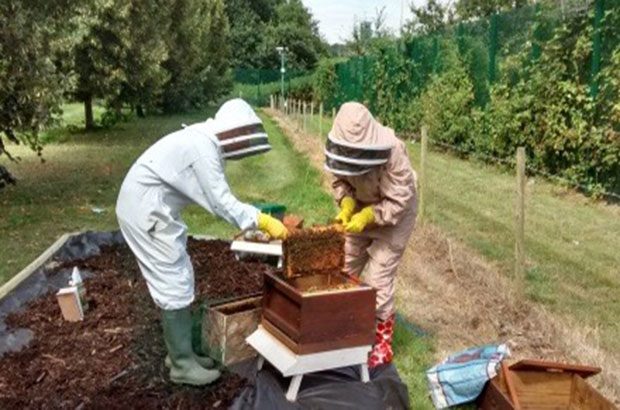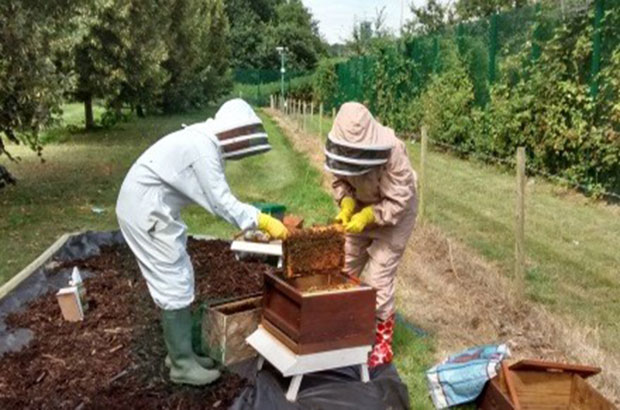 Sheep scab is a miserable disease for sheep and a costly one for farmers. Amanda Carson blogged about the work she does and how engagement with farmers, vets, government and industry is essential when investigating sheep diseases.
This year, Dr Kath Webster, Director of Scientific Services, and a small selection of our other female scientists, blogged in celebration of the fourth International Day of Women and Girls in Science. They reflected on their experiences working for our organisation and how this has helped shape their own scientific careers.
Following the scorching heatwave we had in 2018, our minds didn't necessarily think about mass wildlife deaths associated with the prolonged sub-zero temperatures we experienced in the winter and early spring but Chris Nichols and Paul Duff blogged about the deadly consequences the harsh weather can pose our wildlife.
In June 2018, we celebrated winning a prestigious gold medal at the RHS Chelsea Flower Show! Paul Beales blogged about the long and winding road to securing the top spot from deciding a theme through to building the exhibit and the show day itself.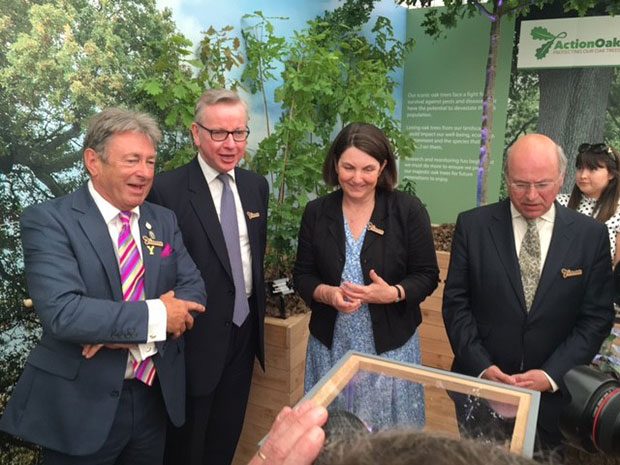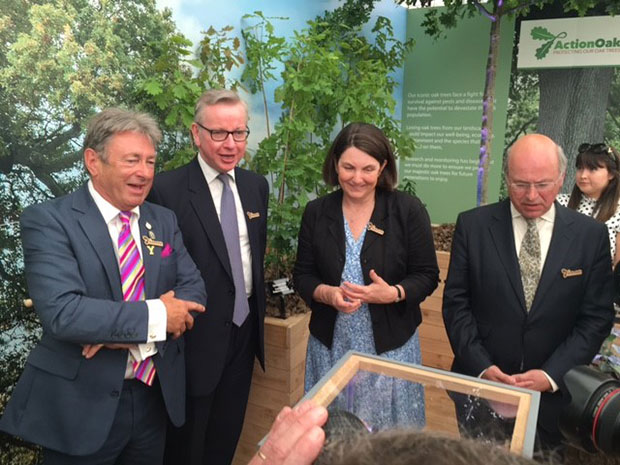 APHA Weybridge hosted the annual Modelling Symposium in February 2018 with the theme 'Using models to evaluate policies and intervention strategies'. In this blog, one of our senior risk analysts, Charlotte Cook, gave an overview of the event which aimed to spread knowledge and encourage communication between modellers and policy makers.
2018 marked the centenary of the Representation of the People Act 1918 which finally gave 8.4 million women the right to vote. In this wonderful thought-provoking blog series, Flavie Vial explored how attitudes towards women working in science had changed over the past century, hearing from a wide range of our scientists and their achievements. The series is well worth a read with a hot cup of tea or two!
Looking ahead
Why not check out our latest blog 'Strengthening biosecurity in the UK Overseas Territories'. In this blog, Jill Key, project manager for the GB Non-native Species Secretariat, talks about what APHA is doing to reduce the risk of introducing or spreading invasive non-native species in the wild.
The APHA blog team have lots of exciting new blogs planned in forthcoming months such as marking Invasive Species Week, an insight into the world of ticks, release of our 2018 Science Review and many more. Subscribe to our blog so you'll be sure not to miss any of our new stories.