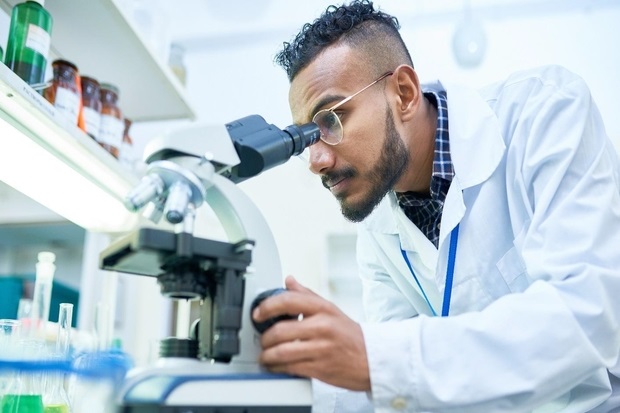 About the role
In this diverse role, you'll provide veterinary pathology expertise to the Animal and Plant Health Agency (APHA). You'll be actively involved in everything from disease diagnosis and investigation to multidisciplinary research and surveillance projects, applying your knowledge and experience across a wide range of species. You will be working in high disease biocontainment facilities (up to ACDP3, SAPO4) and to rigorous quality standards (ISO9001, ISO17025 ad GLP).
Starting salary for this role is £38,367.
This post will be located at our internationally renowned science headquarters at APHA Weybridge, Surrey, UK.
Closing date: 15th July 2020.
About you
Together with a veterinary degree (MRCVS), PhD and experience or a post-graduate qualification in pathology, you will have a good understanding of disease surveillance, research and working with zoonotic pathogens. Experience in modern pathology tools will be essential and ideally you will be confident in providing authoritative reports, and communicating scientific data to a range of audiences, at national and international levels. You will need to be a good communicator and team player, motivated and able to juggle a range of priorities.
About the Animal and Plant Health Agency
APHA is an executive agency, sponsored by Defra and the Scottish and Welsh Government to safeguard animal and plant health for the benefit of people, the environment and the economy. The Agency's remit is as wide-ranging as it is far-reaching: we are responsible for:
identifying and controlling endemic and exotic diseases and pests in animals, plants and bees, and surveillance of new and emerging pests and diseases
scientific research in areas such as bacterial, viral, prion and parasitic diseases and vaccines, and food safety; and act as an international reference laboratory for many farm animal diseases
facilitating international trade in animals, products of animal origin, and plants
protecting endangered wildlife through licensing and registration
managing a programme of apiary (bee) inspections, diagnostics, research and development, and training and advice
regulating the safe disposal of animal by-products to reduce the risk of potentially dangerous substances entering the food chain
APHA is an equal opportunities employer. Our policy is to provide equal opportunities in employment, career development and promotion.
Typical benefits may include:
Attendance at conferences and workshops
Training courses
Generous pension scheme
Flexible working
25 days annual leave on entry and up to 30 days at 5 years of service
Free parking on site
Canteen on site
Where to go from here
To apply, please visit the Civil Service Jobs website www.civilservicejobs.service.gov.uk and, after clicking on the 'show more' option, enter the reference number 50858. Alternatively, please use this link.
You may also find it useful to read through information on 'Success Profiles' which is the new recruitment framework used within the Civil Service.
For informal discussion about this opportunity please contact Yvonne Spencer (yvonne.spencer@apha.gov.uk) or Dr Alejandro Nunez (alex.nunez@apha.gov.uk).