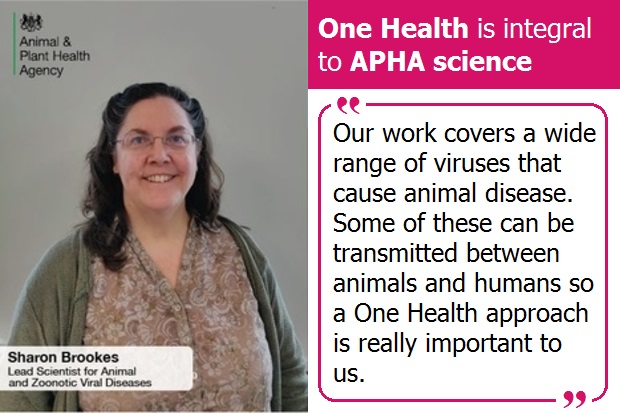 The Animal and Plant Health Agency has been studying animal diseases for over 100 years and we have a world class reputation for scientific and veterinary experience in a vast range of bacterial, viral, parasitic and prion diseases.
The coronavirus pandemic has highlighted the importance of having scientific experts who can quickly provide advice and evidence (data) for new strains of animal viruses that can transfer into humans and cause severe disease due to the lack of protective immunity against the pathogen.
In this blog, we hear from Dr Sharon Brookes, Lead Scientist for the Animal and Zoonotic Viral Diseases Portfolio (AZVDP) as she describes the important range of work her portfolio undertakes.
What are zoonotic diseases and why are they important?
It is estimated that more than six of every 10 known infectious diseases and three of every four new or emerging infectious diseases in people are spread from animals (Centres for Disease Control and Prevention, USA). This is referred to as zoonotic disease. It goes to show that the importance of zoonoses for both animal and human health cannot be underestimated.
Some of the diseases studied at APHA in my portfolio include: rabies and other lyssaviruses, hantaviruses, animal influenza A viruses, hepatitis E viruses and most recently SARS-CoV-2 that causes COVID-19. All of these pathogens with the exception of 'terrestrial rabies' are endemic to the UK.  Some of these viruses can also be transmitted from humans back to animals. This is called reverse zoonoses.
Spotlight on our areas of expertise
Avian influenza
More commonly known as bird 'flu, avian influenza or 'AI' is a notifiable disease. This means that any suspicion of disease in poultry or other birds must be officially reported to APHA and to Defra so that diagnostic tests can be undertaken to confirm the presence of the virus. Any positive birds can then be put on 'lockdown' – a concept, as humans, we are all now personally familiar with! This is done so that further transmission does not lead to a more widespread outbreak, which can have a devastating effect on the rural economy. AI is one of the higher risk exotic viral zoonotic pathogens we study and our virologists have extensive knowledge on a range of high and low risk strains (H5N1, H7N9 and H9N2 for example).
Swine flu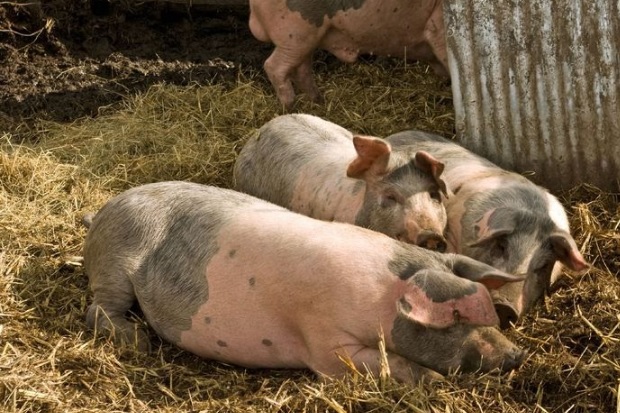 Swine flu is endemic in the UK and the rest of the world. It can be both zoonotic and reverse zoonotic in nature. At APHA, the evolution of the pandemic H1N1 strain (pigs/humans) and other pig influenza A viruses is studied. Nationally, collaborative studies are undertaken with The Pirbright Institute (TPI), Roslin Institute, a range of Universities (Royal Veterinary College, University of Nottingham, University of Surrey), Public Health England (PHE), Ministry of Defence (MoD), The Defence Science and Technology Laboratory (DSTL) and other public sector research establishments. Internationally, the flu reference laboratory works in partnership with our sister organisations across the globe.
Arboviruses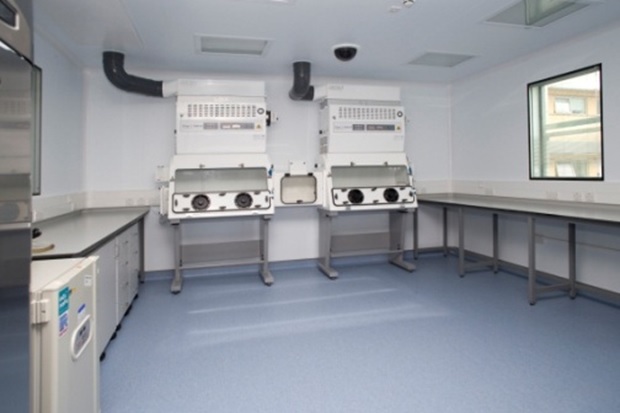 There are over 130 different arboviruses that affect humans. Carriers of these viruses include fleas, ticks, gnats, and mosquitoes – enough to make anyone itch! There is a potential increased risk of transmission of vector borne diseases as the climate temperatures rise, especially a potential and future risk from sandfly-transmitted pathogens. At APHA, we conduct research into tick and mosquito arboviruses that can infect livestock and humans. Work in this area includes: Louping Ill (sheep), West Nile Virus (bird and horses), equine encephalomyelitis viruses, Rift Valley fever virus, Japanese encephalitis and tick borne encephalitis viruses. Our close partners in this field include PHE and TPI.
Rabies and other lyssaviruses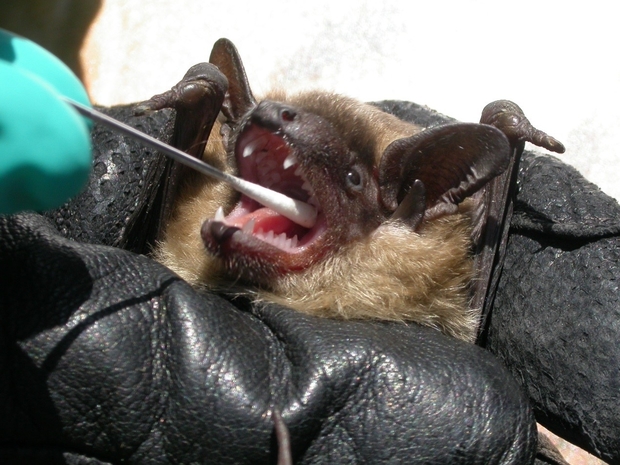 APHA provide rabies diagnostics for PETS testing, bat lyssaviruses via bat packs and surveillance, suspect cases in humans (for PHE) and animals (wildlife and companion animals), national and international research studies on bats, endangered species such as the Ethiopian wolf with The University of Oxford and other stakeholders who are part of the Ethiopian Wolf Conservation Project, global elimination of dog-mediated human rabies and other susceptible animal hosts. As part of APHA's international role, we also undertake studies co-funded by Defra and the European Union to improve rabies vaccines and post-exposure treatments for human use.
COVID19 testing and applied / translational research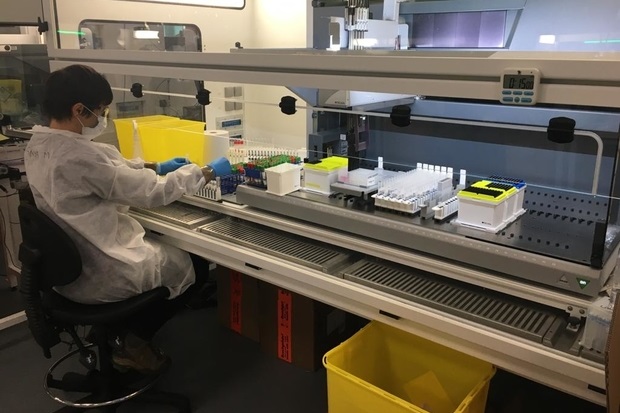 We have provided skilled laboratory staff to assist with PHE diagnostic testing at testing hubs APHA wide. This is very exciting high-profile work which we feel proud to be supporting. You may wish to read our recent blog written by one of our scientists as they reflect on their experiences at the Milton Keynes testing facility.
At our Weybridge site, we have been ensuring that we have capability and capacity to undertake SARS-CoV-2 investigations – molecular and serological analyses for people and animals. Studies have also been initiated with live virus in our high containment facilities that investigate animal susceptibility, disease pathogenesis (Defra) and pre-clinical interventions such as vaccines and anti-virals for humans, utilising national (PHE, Academia, Pharma) and international (H2020 EVA-GLOBAL) collaborations.
What else do we study?
APHA work in collaboration with the Universities of Liverpool and Nottingham and PHE on detection and characterisation Hantavirus in rodents (domestic – pets and animal feed trade, plus wild animal) and pigs. Both of which can result in virus infection of close contact humans. Additionally, work is undertaken with Defra and the Food Standards Agency to monitor and understand Hepatitis E viruses in pigs. These viruses are closely related to those that infect humans, therefore the pig infections can also be a threat to humans via the food chain.
How do we study these diseases?
APHA utilises a wide variety of skills and techniques to study these zoonotic pathogens. Our scientists are experienced at working with viruses in high containment facilities using microbiological safety cabinets or full personal protective equipment – images we are becoming more and more used to in the current climate. We also work on pathogen genome detection and characterisation by PCR and sequencing (virus family trees), immunology tests for antibody serology and cell mediated immunity, microscopy, histopathology and virus detection in cells and tissues.
Additionally, we are also collaborating with other institutes on disease pathogenesis and pre-clinical vaccine and therapeutic efficacy studies ultimately to improve the health and welfare of animals and humans.
We are also very proud to hold international reference laboratory status for Influenza A viruses and Rabies viruses plus other non-zoonotic pathogens. This acknowledges our knowledge and expertise in these areas and is designated by the top three international governing bodies for human and animal health – the World Organisation for Animal Health (OIE), the Food and Agriculture Organisation (FAO) and the World Health Organisation (WHO).
Altogether, our breadth of expertise allows APHA to respond to new and emerging threats to animals and humans. Recent examples include Ebola or SARS-CoV-2. Responsiveness and flexibility allows us to be prepared for the emergence of disease-X: any new exotic virus and potentially the next epidemic or pandemic and to assist in its control.
For more information about some of our previous work, please read some of our blogs and scientific papers below:
Science Blogs
- World Rabies Day 2019
- Sharing our expertise in Avian science
- International Women's Day in Science
- And Action! A Taste of Hollywood for APHA virologists
Publications
Grierson S, Heaney J, Cheney T, Morgan D, Wyllie S, Powell L, Smith D, Ijaz S, Steinbach F, Choudhury B, Tedder RS (2015) Prevalence of Hepatitis E Virus Infection in Pigs at the Time of Slaughter, United Kingdom, 2013. Emerging infectious diseases, 21(8): 1396-1401.
Fooks AR, Cliquet F, Finke S, Freuling C, Hemachudha T, Mani RS, Müller T, Nadin-Davis S, Picard-Meyer E, Wilde H, Banyard AC.Nat Rev Dis Primers. 2017 Nov 30;3:17091. doi: 10.1038/nrdp.2017.91.
PMID: 29188797 Review.
Epidemiology and ecology of West Nile virus in sub-Saharan Africa.
Sule WF, Oluwayelu DO, Hernández-Triana LM, Fooks AR, Venter M, Johnson N.
Parasit Vectors. 2018 Jul 13;11(1):414. doi: 10.1186/s13071-018-2998-y.
PMID: 30005653 Free PMC article. Review.
Bats and Viruses: Emergence of Novel Lyssaviruses and Association of Bats with Viral Zoonoses in the EU.
Shipley R, Wright E, Selden D, Wu G, Aegerter J, Fooks AR, Banyard AC.
Trop Med Infect Dis. 2019 Feb 7;4(1):31. doi: 10.3390/tropicalmed4010031.
PMID: 30736432 Free PMC article. Review.
Japanese encephalitis virus infection, diagnosis and control in domestic animals.
Mansfield KL, Hernández-Triana LM, Banyard AC, Fooks AR, Johnson N.
Vet Microbiol. 2017 Mar;201:85-92. doi: 10.1016/j.vetmic.2017.01.014. Epub 2017 Jan 15.
PMID: 28284628 Review.
Hantavirus (Seoul virus) in pet rats: a zoonotic viral threat.
McElhinney L, Fooks AR, Featherstone C, Smith R, Morgan D.
Vet Rec. 2016 Feb 13;178(7):171-2. doi: 10.1136/vr.i817.
PMID: 26868241 No abstract available.
Vaccine-mediated protection of pigs against infection with pandemic H1N1 2009 swine influenza A virus requires a close antigenic match between the vaccine antigen and challenge virus.
Everett HE, Aramouni M, Coward V, Ramsay A, Kelly M, Morgan S, Tchilian E, Canini L, Woolhouse MEJ, Gilbert S, Charleston B, Brown IH, Brookes SM.
Vaccine. 2019 Apr 17;37(17):2288-2293. doi: 10.1016/j.vaccine.2019.02.078. Epub 2019 Mar 23.
PMID: 30914224 Free PMC article