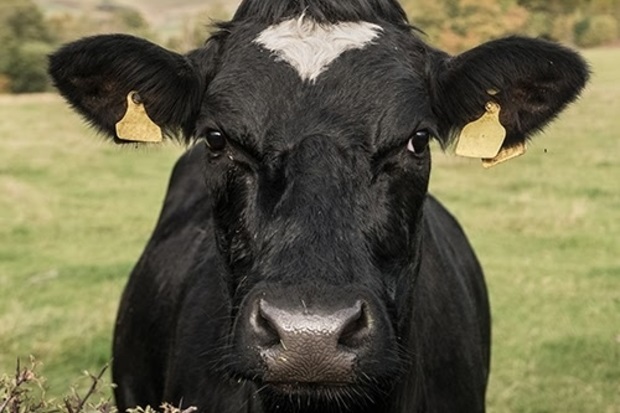 Lucia Biffar, Deputy Project Manager for the APHA bovine TB Cattle Vaccine Programme gives an update on the cattle vaccine project.
Great news reached APHA in early July. Animal Test Certificates (ATC), which are required to carry out a veterinary field trial of a medicinal product, were granted by the Veterinary Medicine Directorate (VMD) for a bovine tuberculosis (TB) cattle vaccine (CattleBCG) and a companion DIVA skin test (DST-F). This is the culmination of over 20 years of research work at APHA.
These Animal Test Certificates pave the way to conduct field trials to collect safety data for the use of CattleBCG and the DST-F and in case of the latter, additional specificity data: a term used for the ability of a diagnostic test to correctly identify an animal that is free from infection These data are an essential step to apply for marketing authorisation (MA) for both CattleBCG and DST-F from the VMD. If granted, MA's will allow CattleBCG to be used for vaccinating cattle, which is anticipated to be an invaluable addition to the toolbox to eradicate bovine TB in the UK.
In this blog, the first of a series on this project, we provide a general overview of the Cattle Vaccine Project.
What is bovine TB and why is it a cause for concern?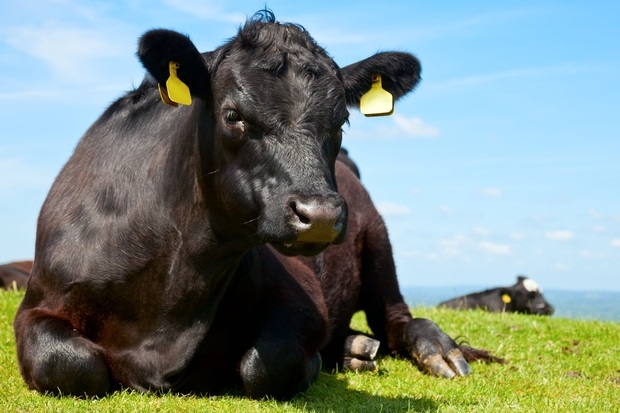 Bovine TB is a disease caused in Great Britain almost exclusively by the bacterium Mycobacterium bovis (M. bovis), which is closely related to M. tuberculosis - the primary cause of tuberculosis in humans. Once almost eradicated in the United Kingdom (UK), bovine TB has made a comeback since the late 1970s.
Each year over 50,000 cattle are compulsory slaughtered in the UK as part of efforts to eradicate the disease. Bovine TB eradication costs amount to around £150 million to UK taxpayers with additional costs falling to the cattle industry. At APHA, over 500 staff are involved in combating bovine TB. Cattle vaccination, in combination with other measures, is anticipated to be a key additional measure to help eradicate bovine TB from the UK.
A new role for bacillus Calmette-Guérin (BCG) – a vaccine originally developed for human TB has been shown to protect cattle against bovine TB
BCG was originally developed by French scientists Albert Calmette and Camille Guérin in the early 1900s as a human vaccine and comprises an attenuated (non- disease causing) strain of M. bovis. Through a process called passaging (repeated subculture), the M. bovis bacterium mutated into this weakened strain - BCG, which has been used to immunise humans against TB since the 1920s.
Over the last 20 years, APHA and our collaborators have demonstrated that BCG (referred to as CattleBCG when used to vaccinate cattle), can also protect cattle against bovine TB in experimental studies. More recent data from two studies in New Zealand demonstrated that BCG induces protection against naturally acquired bovine TB (Nugent et al. 2018).
In ground-breaking research - APHA scientists develop a DIVA Skin Test
Like many human or veterinary vaccines, BCG does not protect all animals against bovine TB, therefore surveillance testing to detect bovine TB infection in vaccinated cattle is still required. The use of CattleBCG, however, causes a proportion of vaccinated cattle to test positive to the current statutory tuberculin skin tests (Tuberculin is a crude mixture derived from M. bovis) which is the cornerstone of our bovine TB eradication programme and used for international trade in live cattle. The World Organisation for Animal Health (OIE) therefore advises against vaccination of cattle against bovine TB.
To overcome this critical limitation a diagnostic test capable of Detecting Infected among Vaccinated Animals (DIVA) is needed. The OIE envisage that once such a test is available and validated, use of CattleBCG combined with a DIVA test could be approved. More than ten years of research by APHA's bovine TB scientists, led by Professor Glyn Hewinson, Professor Martin Vordermeier and Dr Gareth Jones, have resulted in the development of such a bovine TB DIVA skin test, called DST-F.
The DST-F is a synthetic and molecularly defined, alternative to the existing tuberculin skin test. Like the existing skin test, the DIVA test involves injecting a test reagent (antigen) into the skin, and then measuring the size of the reaction, as a marker of the cow's immune response, just as the normal skin test is performed. In contrast to tuberculin, the DST-F does not induce positive skin reactions in BCG vaccinated cattle thereby satisfying the requirements of a DIVA test.
Marketing Authorisation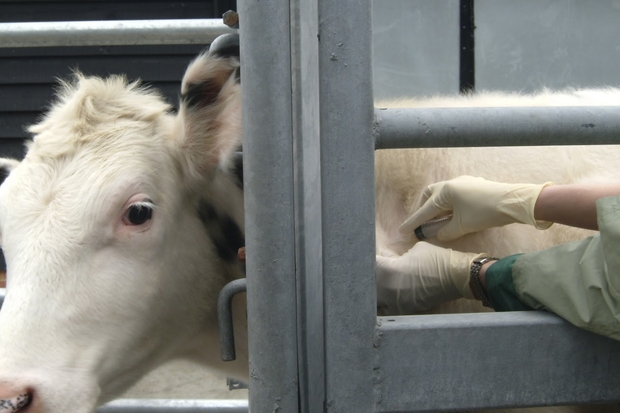 For a veterinary vaccine and diagnostic test to be used in the UK, a marketing authorisation must be granted by the Veterinary Medicines Directorate just as any other veterinary medicine. In the case of CattleBCG and DST-F it is now necessary to generate further data on safety and specificity through performing field trials to support the application for a marketing authorisation. The specificity of a diagnostic test refers to the probability that it will correctly identify an animal that is free from infection through testing negative.
To perform field trials an Animal Test Certificate is required
Before a field trial can be conducted, VMD has to grant an ATC. This provides appropriate safeguards for those animals involved in the trials, for those people administering the product and consumers and the environment.
To do so, VMD conducts a detailed review and risk-benefit analyses based on information provided by the applicant. As part of the application, APHA supplied VMD with a dossier including protocols outlining the planned trials, manufacturing and quality data for the vaccine and DIVA skin test, safety data and risk assessments to assess the risk to public health and the environment. The collation of all this necessary data feeding into this comprehensive dossier of safety evidence required more than ten years of determined and focussed work by APHA staff from various departments.
In October 2019, APHA submitted two separate ATC applications, one for the CattleBCG and one for DST-F. After responding to several rounds of highly technical questions posed by the VMD (over 130!), both ATCs have now been granted, allowing the field trials to go ahead.
Field trials to start in 2021
Field trials in England and Wales will be conducted by a Contract Research Organisation under the management of APHA and will consist of two separate phases. This work is funded by the bovine TB research budget held and administered centrally by Defra on behalf of England, Scotland and Wales.
Ongoing input from APHA bovine TB research scientists, APHA contract management, field delivery and data sciences will be essential for successful completion of the field trials and a successful marketing authorisation application.
CattleBCG will be supplied by AJVaccines, the same company that produces BCG for use in humans. DST-F will be supplied by LIONEX a world leading producer of mycobacterial antigens for diagnostics and vaccine developments.
There will be two phases with Phase 2 dependent on the outcome of Phase 1:
Phase 1 (2021) will establish the DST-F test specificity and safety in unvaccinated animals from TB-free cattle herds in the Low Risk Area (England)/Low TB Area (Wales). The specificity of the DST-F is a critical factor in its potential use alongside vaccination to identify genuinely infected animals. Results are expected by the end of 2021.
Phase 2 (2022-2024) will establish the safety of both the CattleBCG vaccine and the DST-F in vaccinated cattle and further establish the specificity of the DIVA skin test in different groups of vaccinated animals from herds in High Risk and Edge Areas (England)/High and Intermediate TB Areas (Wales).
Providing that both field trials provide satisfactory results, applications for UK MAs for both CattleBCG and the DST-F will be submitted to VMD. If successful we anticipate that CattleBCG and the DST-F could be available for deployment in the field from 2025.
Further information regarding development of a deployable vaccine against bovine TB can be found on the TB Hub.
To find out more about the Government's strategy to eradicate bovine TB and research leading to the development of a cattle vaccine and associated DST-F please follow the links below: