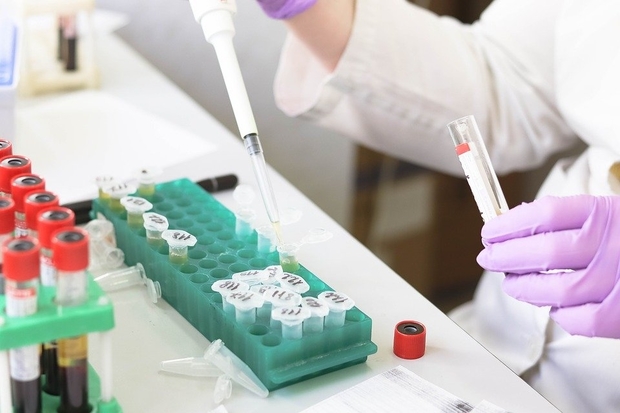 I am pleased to announce that APHA has been granted £1.4bn in the budget to redevelop our specialist research and diagnostic laboratory facilities at Weybridge as the UK government's primary capability for animal health science.
This is fantastic news for everyone at APHA and the wider Defra group as this gives us the financial investment needed to ensure we can continue to enhance our crucial and valuable role in safeguarding animal health and in providing our emergency response to disease outbreaks. It also highlights how the government recognises our international reputation as experts in animal and plant health science and the critical role we have in protecting the UK and the economy from animal disease risk.
In 2017 we celebrated the 100 year anniversary of the Weybridge site. This highlighted how the site has developed over the years and the great achievements of the people in the Agency (and its predecessors) in responding to disease outbreaks such as Bovine spongiform encephalopathy (BSE), foot and mouth disease and avian influenza – and much more.
We now need significant long term investment in our science and laboratory facilities to ensure we can continue this important work and to future-proof our capability. This investment will allow us to do that and this will mark another exciting milestone in the history of the Agency as we start a long term programme of infrastructure work at Weybridge that will benefit everyone who uses the site and benefits from its work. This includes the Veterinary Medicines Directorate who are located at the Weybridge site.
But it is not just about buildings. Alongside improving our scientific infrastructure this programme will also give us the opportunity to invest in the scientific skills and capabilities of our people too and to ensure we can retain and attract high calibre scientists and technical people – today and in the years to come. I recommend you sign up to the Civil Service Jobs website and to find out about current and future job opportunities. More information can be found at the bottom of this blog.
The budget announcement follows months of extensive work on preparing business cases and managing the various stages of approval to reach this stage. This has been led by Defra's Science Capability in Animal Health (SCAH) Programme with input and support from various APHA and Defra colleagues, and I would like to thank everyone involved so far for their contribution and hard work on reaching this successful outcome.
"I was so pleased to hear the funding announcement - which endorses the importance and impact of APHA science to the UK and internationally. APHA contributes on the international stage as a Reference Centre for more than twenty diseases. This investment will sustain the science capability and infrastructure."

Kath Webster, Director of Scientific Services, APHA.
"I was delighted to read in the Budget of the very substantial investment in facilities at the Weybridge site. The science undertaken at APHA is world renowned in areas of animal health and in diseases which are zoonotic (those which transmit from animals to humans). It is essential that facilities remain cutting-edge if scientists are to apply modern technologies which are required for detection, management and prevention of current, emerging and novel pathogens. Plans will include building of facilities which are flexible and will ensure APHA and the UK are in a leading position scientifically worldwide"

Julie Fitzpatrick, Chair of APHA's Scientific Advisory Committee
Coronavirus
Coronavirus is a human health issue and while APHA is the UK's primary capability for animal health science capability, it works closely with Public Health England (PHE) on a range of diseases and supports their scientific capabilities during human health emergencies. APHA Weybridge has offered support to help with diagnostic testing, specialists to assist with tracing and support with vaccine development and research to help tackle the Coronavirus pandemic.
Job opportunities at APHA
Put your skills and experience to work in interesting and influential roles at APHA.
To view our current vacancies, please visit the Civil Service Jobs website and select 'Animal and Plant Health Agency' from the organisation drop-down menu.
Many more job adverts will be uploaded over coming weeks in a wide variety of scientific and non-scientific positions so be sure to check the jobs site regularly or set up an alert to your email address.
You may also find it useful to read through information on 'Success Profiles' which is the new recruitment framework used within the Civil Service.
Enjoyed reading? Then why not subscribe to the APHA Science Blog