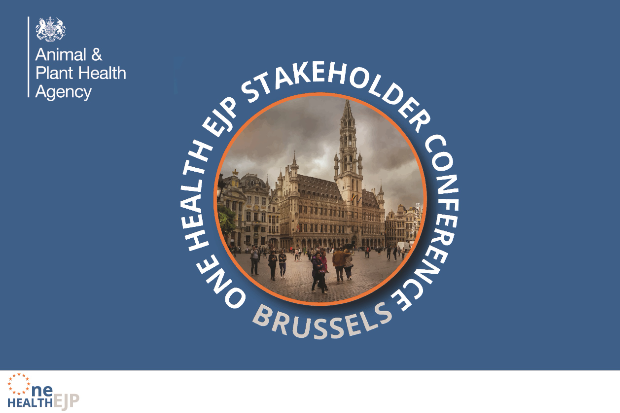 Fin Twomey, Head of the APHA's Surveillance Intelligence Unit, recently attended the 2023 Stakeholder Conference of the One Health European Joint Programme, a five-year partnership programme across the fields of public health, animal health and food safety.
I was delighted to attend the One Health European Joint Programme (One Health EJP) Stakeholder Conference, which was held in June at the Museum of Natural Sciences – Royal Belgian Institute of Natural Sciences in Brussels. It had the ambitious theme of "Collaborating to face future One Health challenges in Europe". Despite the challenge of doing this across multiple European countries, the One Health EJP has been very successful in its five-year life span of delivering this ambition.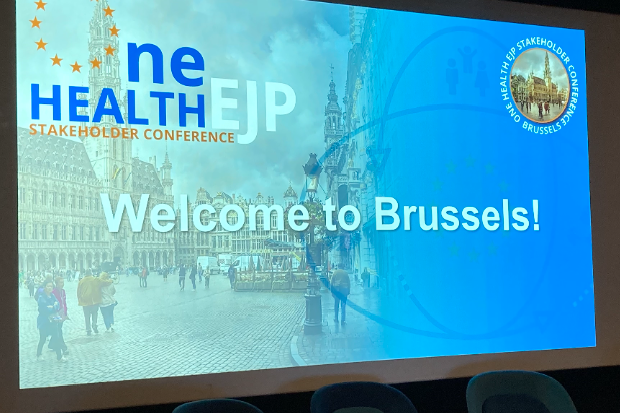 The One Health EJP is a five-year programme that started in 2018 and is a partnership across the fields of public health, animal health and food safety. Funded under Horizon2020, it has built on previous One Health initiatives, bringing together 44 institutions across 22 European countries, including the Med Vet Net Association (MVNA).
The One Health EJP has brought people together across sectors and borders, tackling issues in the field of foodborne zoonoses, antimicrobial resistance, and emerging threats, and has yielded tangible outputs through 30 research and integrative projects, as well as 17 PhD projects. This includes education and training, with continuing professional development modules, an array of interesting workshops, summer schools and short-term missions, bringing together researchers to ensure people continue to learn together about One Health issues and benefiting PhD students by providing opportunities to visit different countries and work environments.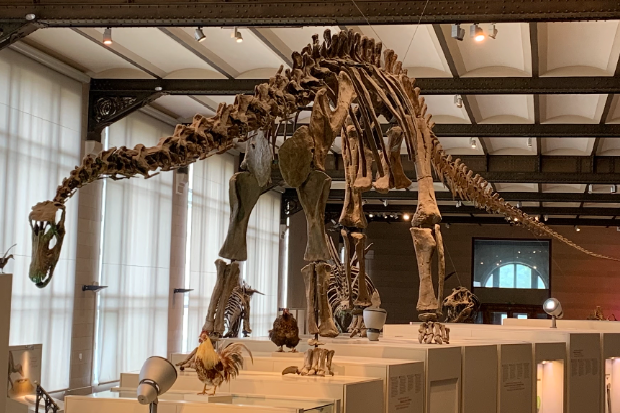 To allow broad international participation, the conference was a hybrid event, with both in-person participation in Brussels and online attendance. The conference provided a summary of each theme with several projects presented by each project leader, which included Prof Muna Anjum, from APHA, who led the ARDIG project (Antibiotic Resistance Dynamics: the Influence of Geographic origin and management systems on resistance gene flows within humans, animals and the environment). APHA also participated in, including leading, various other One Health EJP projects and PhDs.
The One Health EJP will end in 2023 but One Health challenges will continue to exist in the future. So, what next? There is no doubt that the collaborative approach of One Health EJP is a great model upon which to build this future as it fully reflects the spirit of One Health where experts from different sectors, countries and institutions work together to tackle complex challenges. It was recognised at the conference that it would benefit from the additional representation from environmental health, social and political sciences, and the commercial private sector. The focus so far has mainly been on zoonotic disease, but future approaches must also think about non-infectious issues, for example mental health and wellbeing. And how will it be delivered? A good case was made for this to continue through the MVNA as its strategic goals are aligned with the One Health EJP. In the final session of the conference, a workshop helped to develop the pathway towards a new model of institutionalisation for delivering One Health.
At the end of the conference, an added bonus and pleasant surprise for me was that the last day coincided with World Music Day and an open-air concert was playing in the adjacent Citizens Garden – truly an additional One Health wellbeing benefit of attending in person.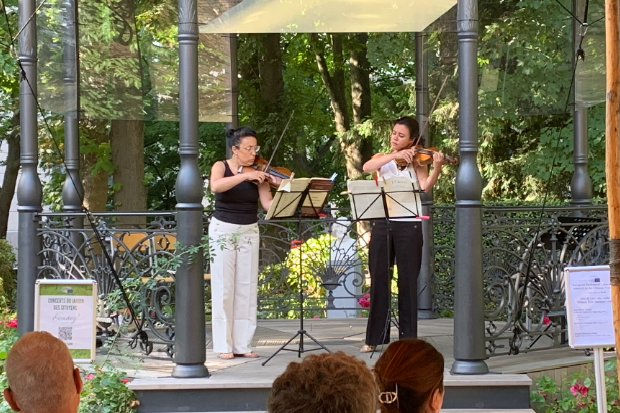 Further information about the One Health EJP is available at these resources: