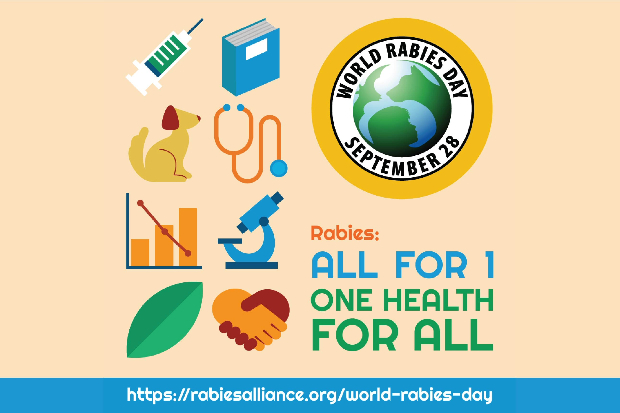 Rabies is a devastating disease that affects mammals, including humans, and remains an endemic disease in many countries around the world. In this blog, we hear from APHA's Mr. Leigh Thorne from the National Rabies Laboratory, on World Rabies Day 2023.
The World Health Organisation (WHO) estimates that more than 59,000 people die each year from rabies and that more than 99% of these fatalities are caused by exposure to the virus through bites from rabid (rabies infected) dogs.
Fortunately, rabies is preventable using pre-vaccination schemes (primarily in dogs) and post exposure treatment (in humans). Education about the spread of disease, its prevention and the impact and role of dogs, especially free roaming companion animals (pets) and stray animals, is vital. Unfortunately, this takes considerable investment of time and money to implement.
APHA and Defra perform an important and vital role to prevent the re-introduction of rabies into the UK and our joint activities also help stop the spread of rabies globally.
World Rabies Day (WRD), falling on 28 September each year, was set up as an initiative to help spread awareness of rabies. Through a wide range of events, many organisations such as the Global Alliance for Rabies Control mark the day to educate groups around the world about the devastating impact of rabies. APHA and the rabies team have been part of this initiative for many years, taking part in various publicised activities and programmes.
APHA's work to prevent the spread of rabies
The United Kingdom (UK) is rabies-free, and the Rabies National Reference Laboratory (Rabies NRL) is one of many groups within APHA working to help prevent the spread of disease to the UK and globally.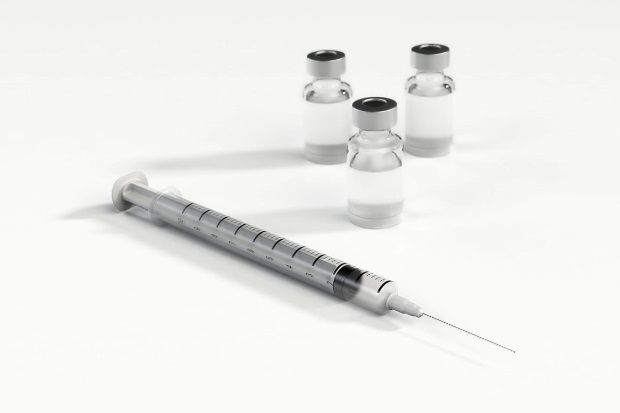 One way to help prevent the spread of rabies globally is to ensure that our furry and hairy friends (pet cats, dogs and ferrets) are vaccinated before travel. The Rabies NRL, part of APHA's Viral Zoonoses Workgroup, test over 12,000 samples each year from vaccinated pets to demonstrate successful rabies vaccination prior to travel.
To help with the ever-increasing number of pet samples tested by our laboratory, the group has invested time and effort in automating aspects of sample processing, test procedure and reading of results using robotics and automated readers. Going forward, we are looking to incorporate robotic software and machine learning to help with more efficient sample booking and reporting results.
Despite the rabies vaccination programme, some pets arriving in the UK must enter quarantine. Unfortunately, during this time, some animals will die. Of these animals, those that are susceptible to rabies are sent to the rabies NRL for testing. The laboratory uses a wide range of tests to look for the presence or previous exposure to rabies, including a fixed antigen test (FAT; looking for the presence of virus particles), polymerase chain reaction (PCR; looking for the presence of rabies specific viral nucleic acid) and rabies tissue culture inoculation test (RTCIT; looking for live rabies virus).
The disease causes a wide range of symptoms with many different clinical signs. Any animal in the UK that dies having shown any of these symptoms or clinical signs (where rabies cannot be ruled out as a diagnosis) will be sent to the rabies NRL for testing. Once received at APHA, the diagnostic team ensures the animal is tested and the results reported to the Defra Veterinary Exotic Notifiable Disease Unit (VENDU) within three to four hours.
The rabies NRL at APHA is not only the NRL for animal rabies but also for human rabies and, as such, will test human samples for the presence or exposure to rabies virus.
Human cases are normally people who have travelled to rabies endemic countries and not received rabies post exposure treatment after being bitten by a local animal. These samples are generally ante-mortem (pre-death) and can be particularly harrowing for the diagnosticians carrying out the work. In these instances, the whole diagnostic team are on stand-by 24 hours a day, seven days a week.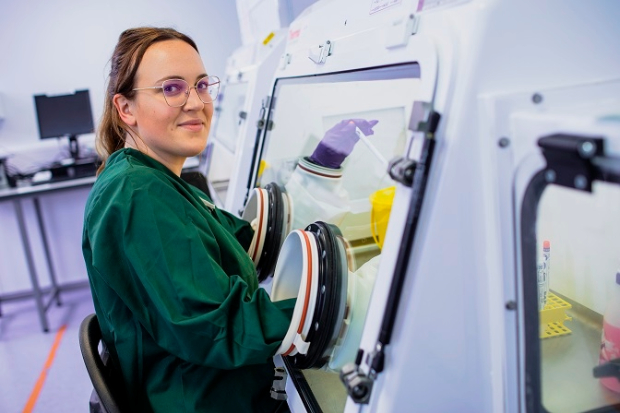 Find out more:
If you have enjoyed reading this blog, why not look through some of our previous blogs on rabies or perhaps read more about World Rabies Day via the World Health Organisation or the Global Alliance for Rabies Control.
Subscribe to our blog

Throughout the year, we publish blogs which highlight the breadth of scientific work we are involved in as well as sharing our latest news and events we have attended.

Subscribing to our blog takes seconds and you will receive instant email alerts as soon as new blogs are published so why not subscribe today!