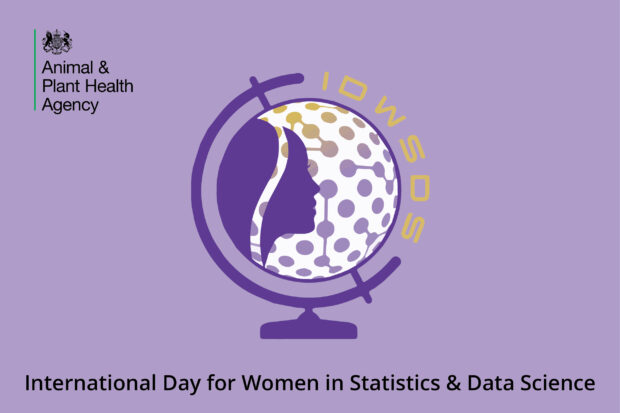 Today is 10 October, a significant day that marks the annual 'International Day for Women in Statistics and Data Science'. In this blog, we hear from APHA Bioinformatician Hira Naveed.
A very happy second International Day for Women in Statistics and Data Science! I am thrilled that we have a day to showcase all the wonderful things women do around the world to data; they truly make information gathered from this data beautiful. This day also encourages further diversity in a profession where women are under-represented.
Many women have made significant contributions to this field and being someone with a background in statistics and working as a bioinformatician here at the Animal and Plant Health Agency (APHA) it is a great honour to champion this day on behalf of all us women.
As a bioinformatician, my work involves annotating sequences of data and creating effective data visualisations. This all helps with better understanding the biology of a disease. My role seeks to discover practical insights about animal health and biology with all its complexity. Working also as a User Centred Design (UCD) Lead allows me to make sure that the data visualisations and content being designed is accessible and inclusive.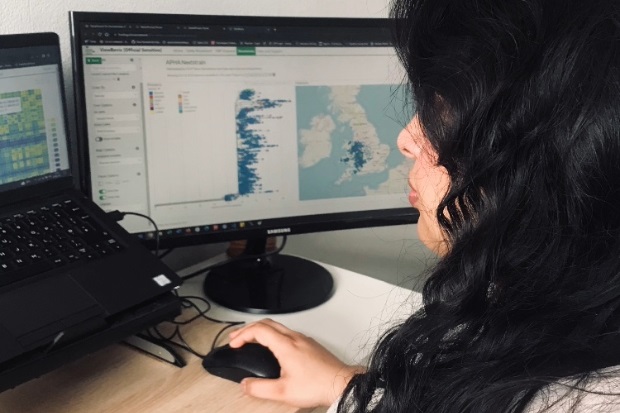 I want my work to make a positive difference to the world and by being a Civil Servant I can do that through animal disease surveillance in the UK by my contribution as a bioinformatician.
Growing up, it was hard for me to see role models that looked like me who I could draw insights from for a potential career in data. By being a Science, Technology, Engineering and Mathematics (STEM) Ambassador I have always aimed to spread my enthusiasm, knowledge, and insights to those with diverse backgrounds in the early career stage. I know, first-hand, how scary it can be on deciding and navigating through options you have no comprehension about. I also lead a community of bioinformaticians here at APHA where the goal of everyone is to support each other's growth, no matter what your background. This field is for EVERYONE!
This day is all about recognising the critical role women take in this field and the impact of their contributions; big or small. Please share your stories in the comments and let our stories encourage others that may be considering a career in this field. Or simply just shout-out about all your wonderful work. Hope this day has inspired some of you!
Subscribe to our blog

Throughout the year, we publish blogs which highlight the breadth of scientific work we are involved in as well as sharing our latest news and events we have attended.

Subscribing to our blog takes seconds and you will receive instant email alerts as soon as new blogs are published so why not subscribe today!