The APHA science blog celebrates its first birthday today (18 April). In this blog I look at the highlights on the science blog over the last year. Here's your chance to catch up.
Dealing with disease outbreak situations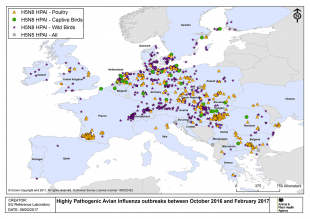 Unsurprisingly, by far the most popular blog we have published this year is Ian Brown's Bird flu in Europe this winter published in February. With the unfolding avian influenza (AI) situation happening around Europe this winter, Ian blogs about APHA's international work in terms of this disease.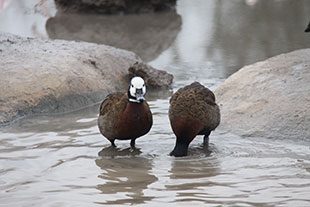 The second most popular blog carries on with the bird flu theme Tracking bird flu across continents with Andrew Breed (Veterinary Epidemiologist) describing his work on the surveillance for this important disease.
These AI blogs aren't the first to discuss APHA's role in disease outbreak situations. Right at the beginning of the year Muna Anjum (Senior Molecular Biologist) shared her teams experience of the E. coli O55 outbreak in Dorset.
Bovine Tuberculosis (TB)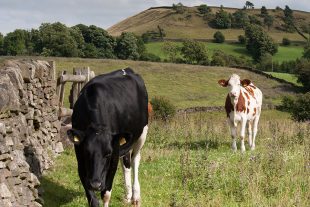 The AI blogs were closely followed in popularity by blogs talking about another important disease, bovine TB. In What is driving the spread of bovine TB? Lucy Brunton explains how APHA epidemiologists have teamed up with researchers at Oxford University to try and identify what risk factors drive the spread of bovine TB in different areas.
This blog follows on from her equally popular blog Tackling bovine TB through team work which describe how APHA have been assessing the spread of bovine TB by collaborating with researchers from a number of universities.
Epidemiology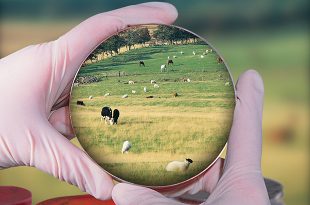 The APHA epidemiologists have certainly been busy on the science blog this year; nearly all of the blogs already mentioned have a strong epidemiology theme. To add to this Charlotte Cook blogged about a mathematical modelling symposium that took place at Weybridge in Maths for health.  And Oliver Tearne carried on the theme by blogging about epidemiological modellers using the Cloud in Modelling: the next generation. While in Department of Epidemiological Sciences: Expertise with Impact! Emma Snary talks about the science carried out to underpin policy in the area of animal and public health.
Events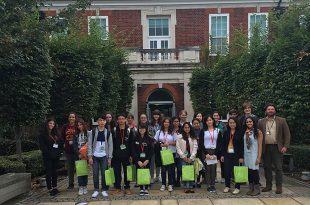 The theme of collaboration also continues with some blogs discussing APHA hosted events at Weybridge or attending events to encourage collaboration. In November Sarah Stewart, Stakeholder Engagement Manager, talks about the Government Science and Engineering (GSE event) she attended with the Head of Bacteriology, Nick Coldham in The importance of science to the Government.
While in August it was APHA's turn to host an event as the London International Youth Science Forum came to visit Weybridge in Scientists of the future.
Science strategy
We have also published blogs which show how our science strategy is evolving. Back in April, Kath Webster our APHA Director of Scientific Services introduced the science strategy to us in Launch of the refreshed APHA science strategy and explains about setting up the APHA Science Advisory Board. While in December Jane Goodger provided a review of APHA science.
Marking awareness days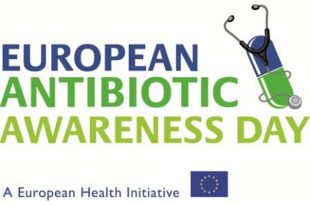 Many an important awareness day has passed us by this year, but we managed to highlight a few in various different ways. In September, Dr Tony Fooks highlighted APHA's rabies work to mark World Rabies Day.
And in November, Sarah Evans marked World Antibiotics Awareness Week and European Antibiotic Awareness Day by blogging about Colistin: an antibiotic of last resort providing insight into how new discoveries are made by APHA scientists.
Wildlife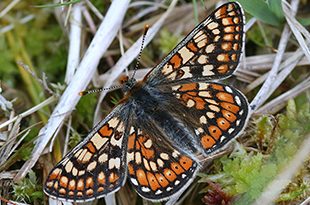 Wildlife work seems to have been a reoccurring theme in our blogs this year and not only in terms of bird flu. Paul Duff talks about how he volunteered to help Butterfly Conservation in their project to save the marsh fritillary butterfly in Northern England in Rare butterfly helped along by APHA Penrith published in January.
Also in January David Galsworthy explains the importance of quality to APHA National Bee Unit as they are the first bee inspectorate to have been awarded ISO 17020 accreditation in National Bee Inspectorate takes the quality route.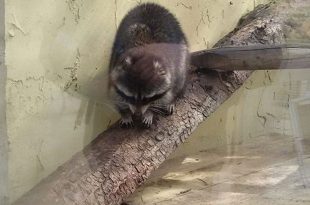 While back in November Graham Smith explains about a recent European workshop on the risks and management of chronic wasting disease in European wildlife.
And how can one forget the story of 'Bert' the raccoon in Rebel raccoon rehomed who APHA helped to capture in Sunderland and rehome at the Jungle Zoo in Cleethorpes.
Horses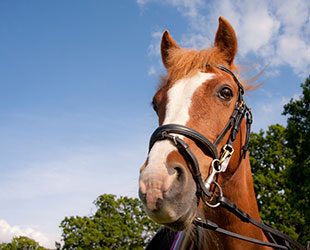 Horses seem to be quite a popular theme too, as Helping to get the dressage horses ready for the Paralympics talks about APHA's role in getting the horses to Rio this last summer. While our recent blog has a similar theme from Sian Mitchell our Parasitology Discipline Champion on Keeping horses on the move.
Plant Health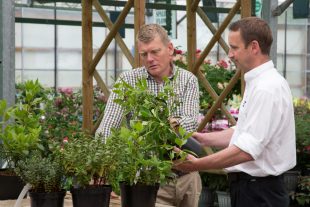 And finally not to be forgotten, Edward Birchall from the Plant Health side of the agency, explained about his recent TV interview on BBC Countryfile about plant health controls in place to safeguard the UK's plant health status in Plant Health on TV.
Our 2nd year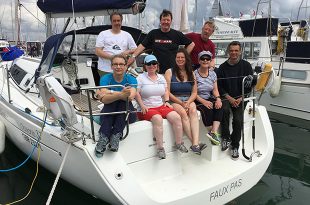 As we move forward into our second year, we hope to involve more APHA scientists in communicating and sharing stories about our science with you on the blog. Whether it be telling you about the interesting things they get up to such as sailing in a regatta like in Ahoy, me hearties! or explaining their science work to you further.
There is much currently in the pipeline which we look forward to sharing with you. So look out for stories about:
why APHA scientists visit Clarence House
how we make use of technology to speed up diagnostic testing for private vets
find out about the fascinating work carried out by the Plant Seeds and Varieties Inspectorate in Cambridge
new events coming up such as the International Avian Influenza Symposium and
science videos being launched on YouTube.
They, and many more, are fascinating stories to look forward to.
Follow APHA on Twitter and don't forget to sign up to email alerts.